WordPress wizardry and the magic of affiliate marketing with Johnny Nguyen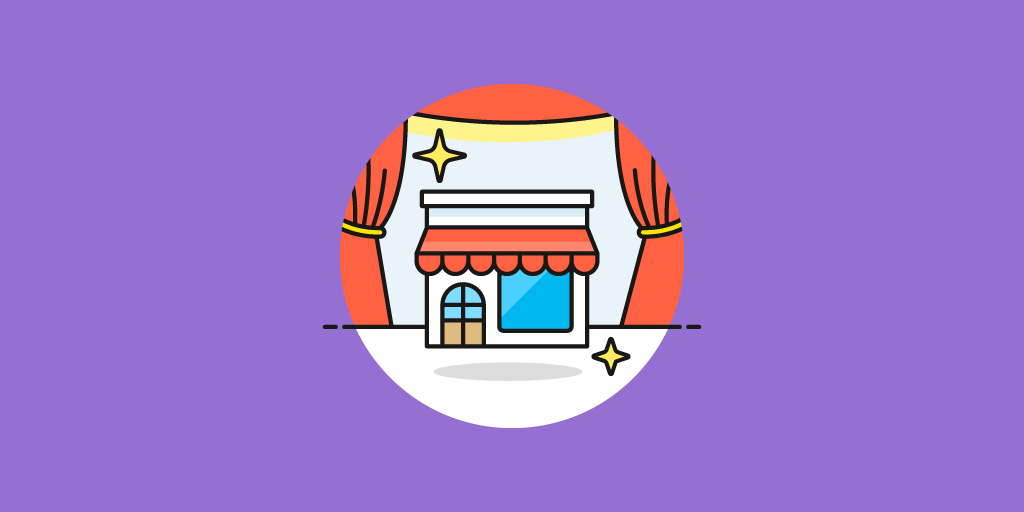 "It is truly magical and life-changing when your site is so fast like you never thought would be possible."

Johnny Nguyen (WPJohnny)
People in the WordPress community refer to Los Angeles native Johnny Nguyen as a WordPress speed expert. With a background in IT, web development, and traditional marketing, he founded WordPress performance guide and review website WPJohnny.com and boutique web host JohnnyVPS.com – all with the purpose of helping other people optimize their own WordPress sites.
He might also be the only boxer and semi-professional tango dancer on the WordPress scene!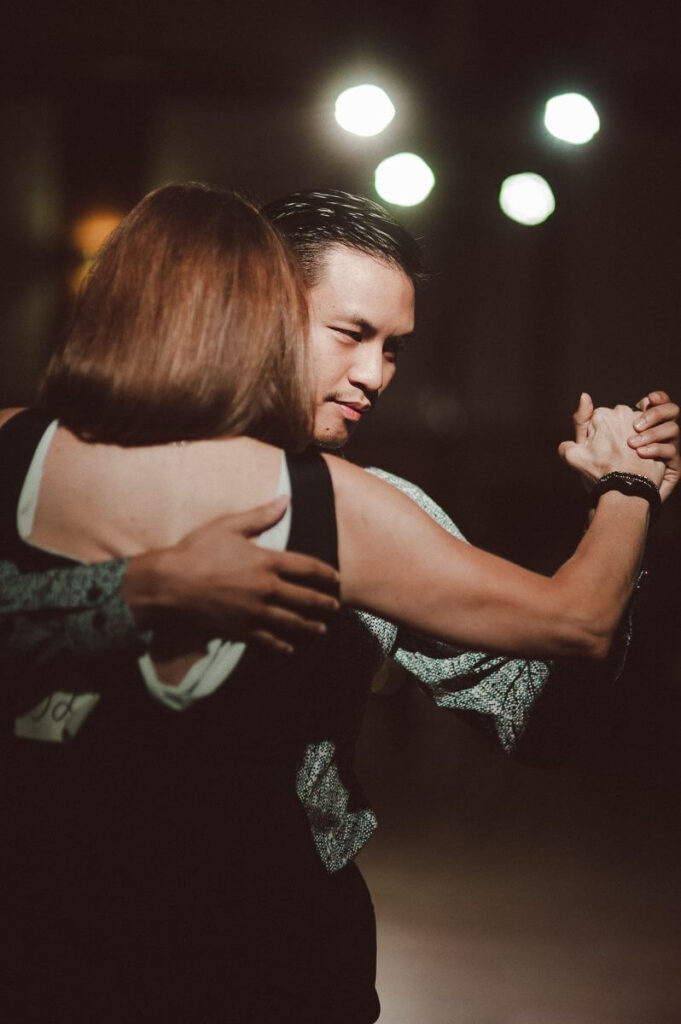 Johnny uses AffiliateWP to grow his business with affiliate marketing, and has had remarkable results – so, continuing on with our AffiliateWP customer showcase series, we wanted to find out more about his story, his businesses, his experience with affiliate marketing, and what he loves about AffiliateWP.
Here's what we learned.
A need for speed
A focus on efficiency seems to underlie everything that Johnny Nguyen does; In fact, it's the whole reason that his business even exists.
The early days
Back in 1999, Johnny began helping family and friends with their technology issues – like many tech-savvy people do! However, with an advanced aptitude, he soon found himself doing professional break-fix and networking work for the likes of Fortune 500 companies.
From there, he got his hands into just about everything, including web design, content management systems, marketing, and SEO. But, after graduating from Cal State Northridge with a BA in Business Marketing, he grew tired of making IT field calls and wanted to do something different.
So, he decided to shift his focus to web design and web development, which allowed him the freedom to travel and work from home.
But as he worked with different clients, Johnny realized something that struck his efficiency nerve:
He was answering the same client questions over and over again.
The birth of WPJohnny and JohnnyVPS
To minimize this redundancy, Johnny decided to store his notes on a blog that he could easily refer to when communicating with clients.
"WPJohnny exists as a handy copy-paste resource for me and my clients more than anything. It was intended as a private blog to myself…but somehow people keep finding it."

Johnny Nguyen (WPJohnny)
Over time, the blog got more attention than he ever expected, and it ultimately transformed into a full digital service business.
From blog and speed optimization to web development and theme and plugin consulting services, Johnny says he gets hired for some of the most awesome projects around – all thanks to that efficiency nerve!
"I like instant page loads and nothing else. It needs to appear right away as if it was already on your computer. Any perceived "load" time is too long for me," he says.
And he's got the right idea. With more and more market saturation in the digital business space, performance has become one of the most important ways to beat the competition.
Even a one-second delay in load time can cause users to hit the BACK button – something that can hugely affect sales conversions.
"Being a boxer, I could perceive even 100ms difference in load times," Johnny says in his post The Ultimate WordPress Speed Optimization Guide.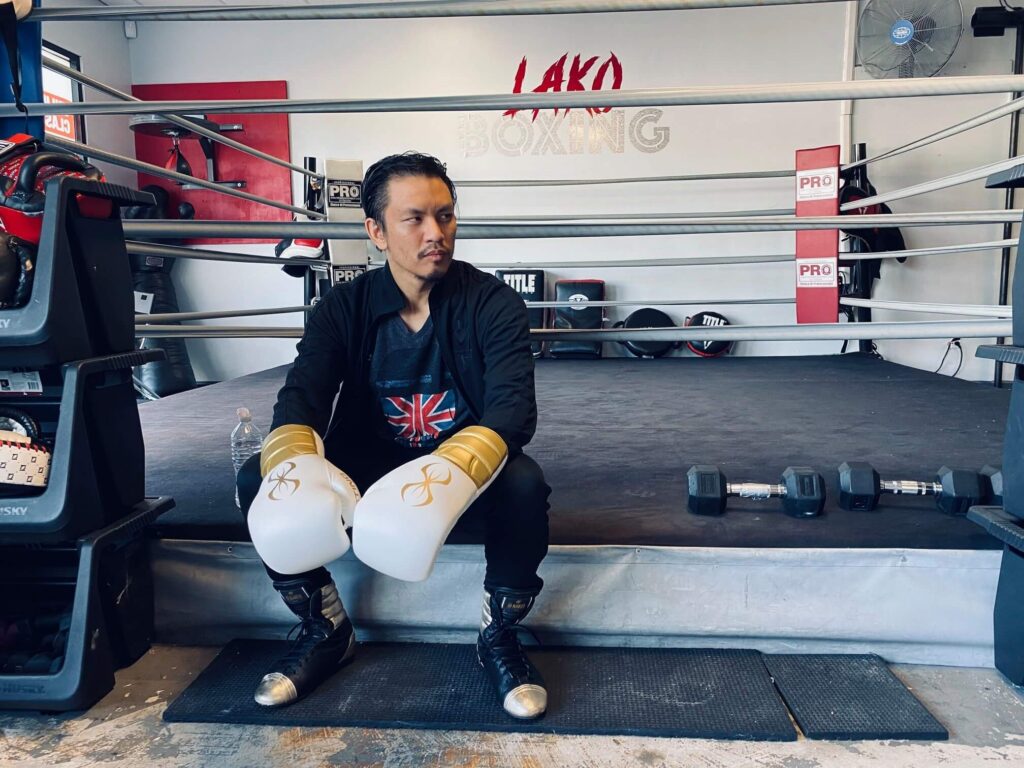 With this kind of precision and expertise, there was plenty of work available for him, especially considering the increasing prevalence of elaborate themes and fancy plugins loaded with features.
He explains:
"The problem with many sites is slow servers and bloated code. One common tactic is installing more plugins, adding more code in an attempt to "lighten" existing code. But this often fails as you can only lighten the code by removing it, not by adding to it. Adding code increases the chance of conflicts…breaking your design or functionality."
For this reason, Johnny prides himself on his no-nonsense approach – manually optimizing code for clients without relying on plugins, hacks, and work-arounds.
"Loading webpages is like pushing a car uphill. Either you increase the engine power (better web server) or lighten the car (decrease code)," he says.
So, what about the web server part? He's got that covered, too!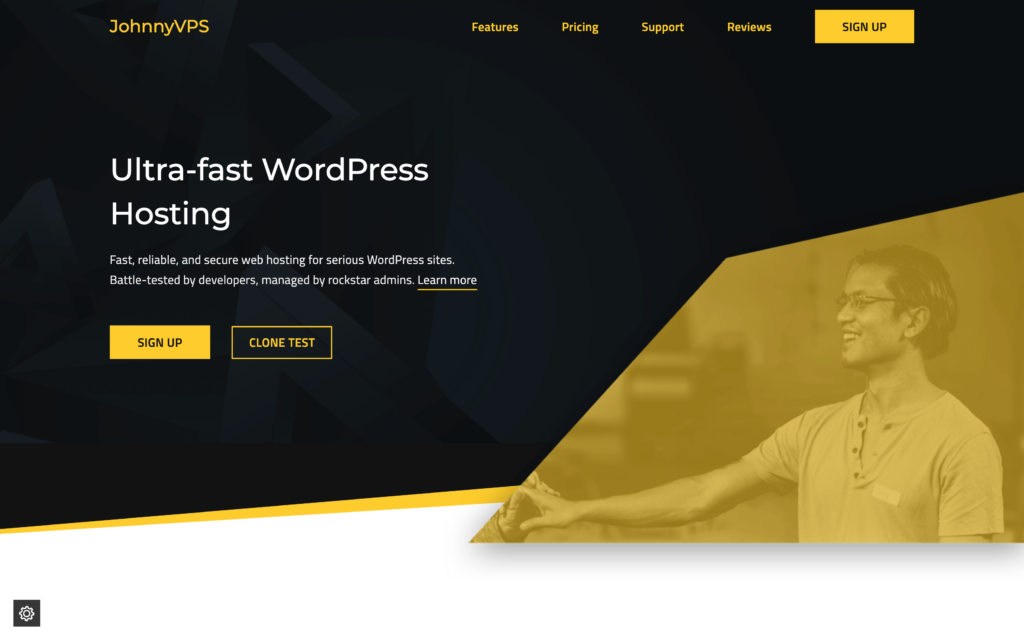 Johnny and his team of web developers and server management specialists run JohnnyVPS, where they offer high-performance, secure, and no-nonsense web hosting for businesses with WordPress sites.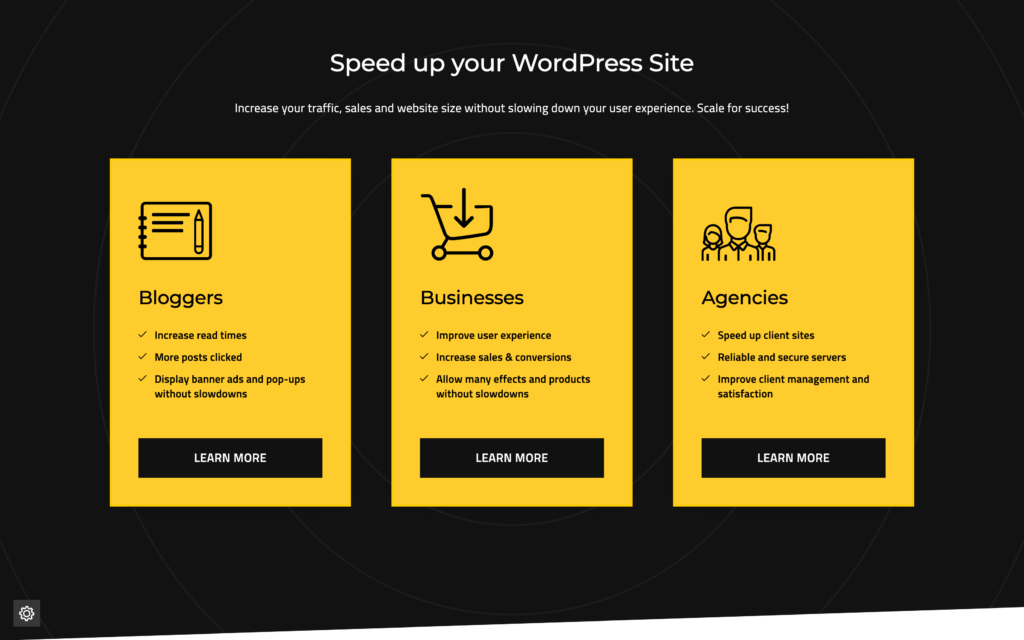 With several digital businesses under his belt, the addition of affiliate marketing was part of a natural progression for Johnny – but he wasn't so crazy about the idea at first!
Getting sold on affiliate marketing
"I never thought to be an affiliate marketer of any degree," Johnny says. "The thought of paying someone to promote my work when they wouldn't have otherwise disgusts me, but I'm very fortunate that there are many people out there who are absolute fans and recommend me – even when they would have made more money promoting my competitors."
After much deliberation, Johnny decided it was only fair to reward his biggest fans.
"They worked hard on the principle of providing their clients with the best service, and I felt it was my duty to reciprocate this same principle in the form of affiliate rewards," he says.
But, where to begin? Johnny needed to decide on the right tools in order to set up his affiliate program.
AffiliateWP
"When it comes to using any tool out there…whether it be a theme, plugin, or service…I am the most OCD person you can find. I'll look up every possible option, read reviews, do trials, to make sure I really know a product before purchasing it. It's not about the money spent but the time invested setting things up," Johnny says.
Despite his overall focus on efficiency, he wasn't about to cut corners.
He says, "I've learned my lesson many times in the past. Save $20-50 now and you end up crying later when you have thousands of members on a system you no longer want."
In need of a truly reliable, long-term solution, Johnny decided that using AffiliateWP was the right move.
"Many popular theme/plugin developers I know use AffiliateWP very happily," he says. "I've used many Sandhills Development plugins and know them to be almost always the industry standard for every plugin niche that they've entered. AffiliateWP was very much that standard."
For Johnny, there was also a personal element. He says:
"Luckily, I'm well familiar with the makers of AffiliateWP: Pippin and Sandhills Development. Pippin was a personal hero to me early on in my WordPress career, helping me through various issues with bbPress and following up with me throughout numerous emails when he clearly had much bigger fish to fry. I'm so happy to see that he has succeeded, and I will be a loyal Pippin fan until I die."
"Setting up AffiliateWP easily grew my revenues by 25%."

Johnny Nguyen (WPJohnny)
After over 10 years of running several businesses in various niches, Johnny says:
"I kick myself from time to time wondering why I didn't do it sooner. I used to have another affiliate system that was nowhere near as good and it was such a pain to use!"
AffiliateWP allows Johnny to grow his business in a low-maintenance way, and benefit from high-quality code and a wide number of integrations.
"I don't have to waste in-house dev time building custom solutions for things that already exist with AffiliateWP," he says. "I love that they thought of every possible use case. It's so easy to use and integrates with all the key services and products that I use."
It was a seamless solution for both WPJohnny and JohnnyVPS!
"I also don't have to worry that key pieces of information are missing. I have all the info I need. I can quickly sign up, monitor, and pay out Affiliates," Johnny says.
We couldn't be happier to hear about Johnny's positive experience and affiliate marketing success using AffiliateWP.
Success and satisfaction go together
"There's no greater satisfaction than knowing that I couldn't have done the job any better."

Johnny Nguyen (WPJohnny)
To Johnny, personal fulfillment is fundamental to the feeling of success – and the meaning of success differs, depending on where he is in the timeline of a project:
"When working on a project, success is feeling that all of my effort is directly contributing to the end goal – with effective and efficient use of time spent, and no lost time on unnecessary distractions or detours," he says."When finished with a project, success is seeing my efforts still bearing fruit long after I've finished."
He continues:
"There's no greater satisfaction than knowing that I couldn't have done the job any better. Even better is when clients are appreciative of my work long after the project has completed. Just an eternal satisfaction echoing through time!"
Experience and evolution
"Once you have experience, success is much easier gained through clarity – to be able to visualize things in such a way that you can see each step of the way from start to finish."

Johnny Nguyen (WPJohnny)
Johnny says his personal goal is to reach clarity through reflection, not execution. But what exactly does that mean?
Surely execution is important!
The point he makes is that experience allows you to do more than simply react to the immediate tasks at hand.
"I've long been a workhorse grinding out long hours to put fires away. And it's worked fantastically. But I've started to evolve away from that," he explains.
Zooming out and seeing the big picture means the ability to strategize.
"Once you have experience, success is much easier gained through clarity – to be able to visualize things in such a way that you can see each step of the way from start to finish. No mistakes, no mis-steps, just a meticulously thought-out, but direct road to success. I'm succeeding much more effortlessly now than I ever have before and I owe it to stepping away from things to meditate and visualize them in my head before diving into the work pool," he says.
It takes time to develop this kind of experience and expertise, but Johnny's story is an inspiring example of how following your natural interests can lead to a robust and satisfying career.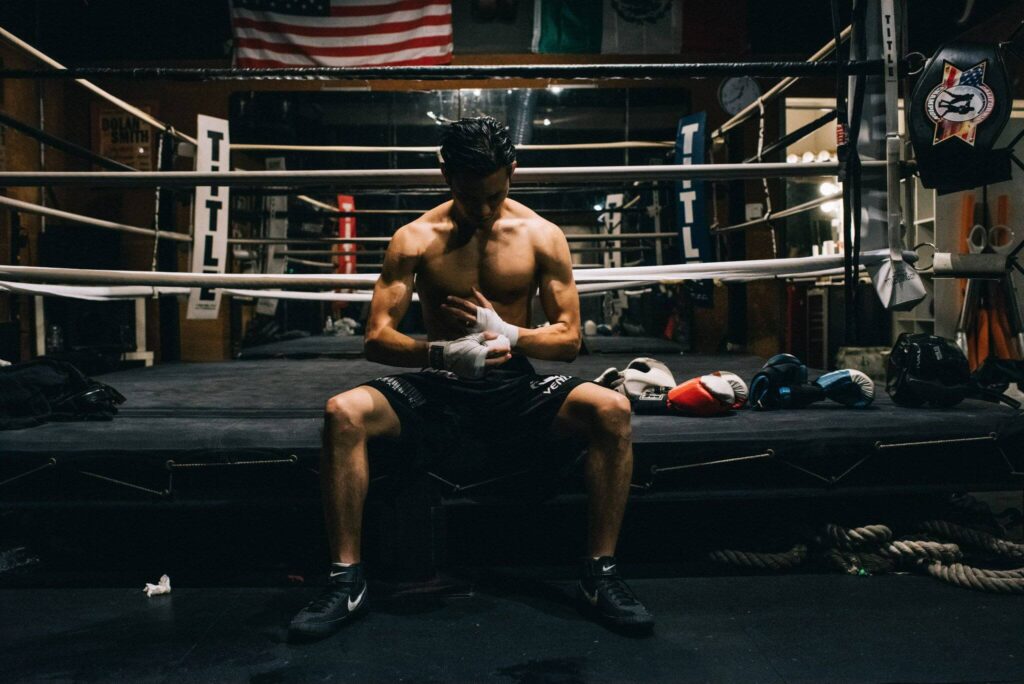 "Anybody working with me needs to understand they're dealing with an addict, not a hobbyist."

Johnny Nguyen (WPJohnny)
Well, Johnny's passion and determination can certainly be felt in everything he does!
The importance of gratitude
"I'd like to thank all the passionate developers that came before me. The more I explore the WordPress development world and read the journals of other developers, the more I aspire and feel connected to them in each of their career steps."

Johnny Nguyen (WPJohnny)
It's true that success doesn't happen in a vacuum; Creative and industrious people are behind everything we use in the digital business world.
Johnny says:
"All these years, I've used such incredible tools and little did I know about the passionate minds behind their creation. Now I understand a little more. And now I am humbled a little more."
It's refreshing when people as skilled and noteworthy as Johnny Nguyen maintain a mentality of gratitude and appreciation, and we can only be grateful and appreciative of people like him for their contributions, too!
Do you have your own AffiliateWP success story to share? We'd love to hear from you! Email us at [email protected]