[New] Maximize Affiliate Performance With Affiliate Groups and Private Creatives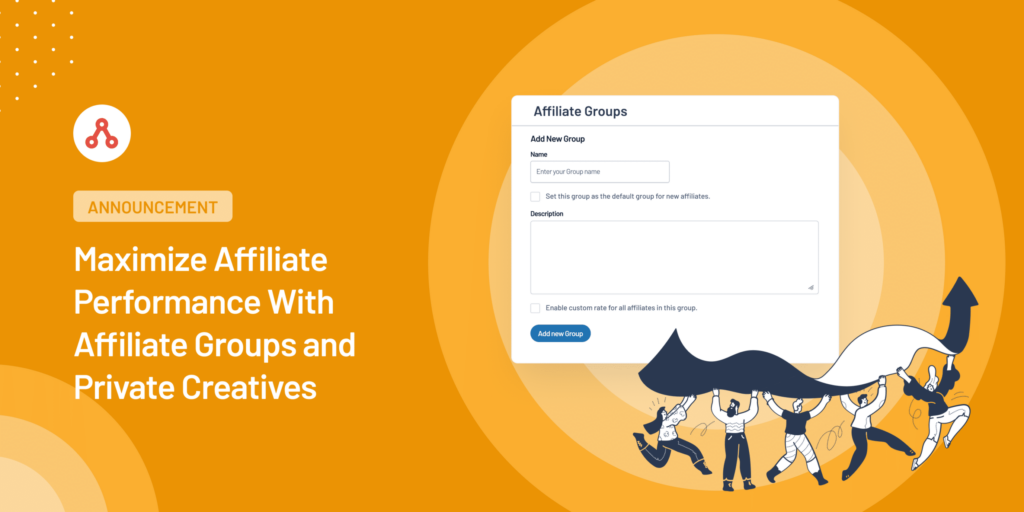 We're excited to announce the release of AffiliateWP 2.13.2, which has two fantastic new features that will help you manage your affiliate program more efficiently than ever!
Say hello to Affiliate Groups and Private Creatives!
Enhanced Flexibility and Customization With Affiliate Groups
Affiliate Groups is a game-changing feature in AffiliateWP that allows affiliate managers to group affiliates and assign custom referral rates for each group.
This feature provides unmatched flexibility for rewarding and organizing affiliates in your program, catering to various performance levels and niches.
Just like creative categories, creating and managing affiliate groups is a breeze.
Simply add affiliate groups via the admin dashboard by clicking AffiliateWP » Affiliates » Groups, and you'll gain access to various customization options to suit your program's needs.

From the Affiliates admin screen, you can also sort your affiliates by affiliate groups.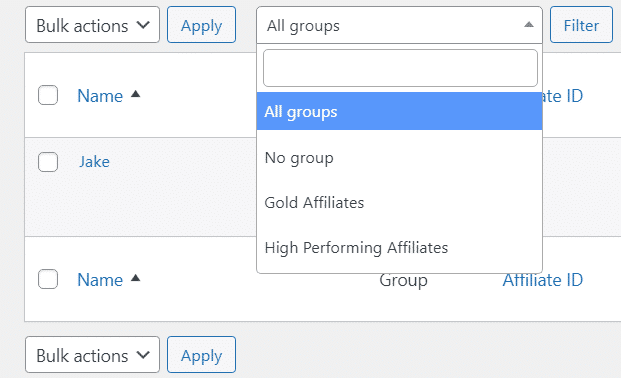 Affiliate Groups aren't just for rewarding high-performing affiliates.
You can also group underperforming affiliates or use groups to organize affiliates based on niche or marketing channels.
And the best part? You can override the standard commission rate for each group, giving you the power to issue a higher reward for the conversions they drive.
The endless possibilities make Affiliate Groups a valuable addition to your program. Beyond assigning referral rates, Affiliate Groups help keep your program organized and manageable.
Enhance Your Affiliate Program with Private Creatives and Optimized Targeting

With Private Creatives, affiliate managers can now selectively share creatives with specific affiliates or affiliate groups, ensuring a tailored approach based on their preferences or expertise.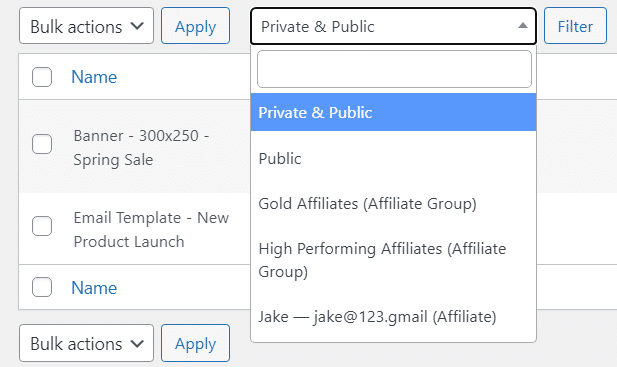 You can now filter your creatives as well. This means that you can use the dropdown to narrow down the creatives you've shared privately with a certain group or affiliate from the Creatives admin screen.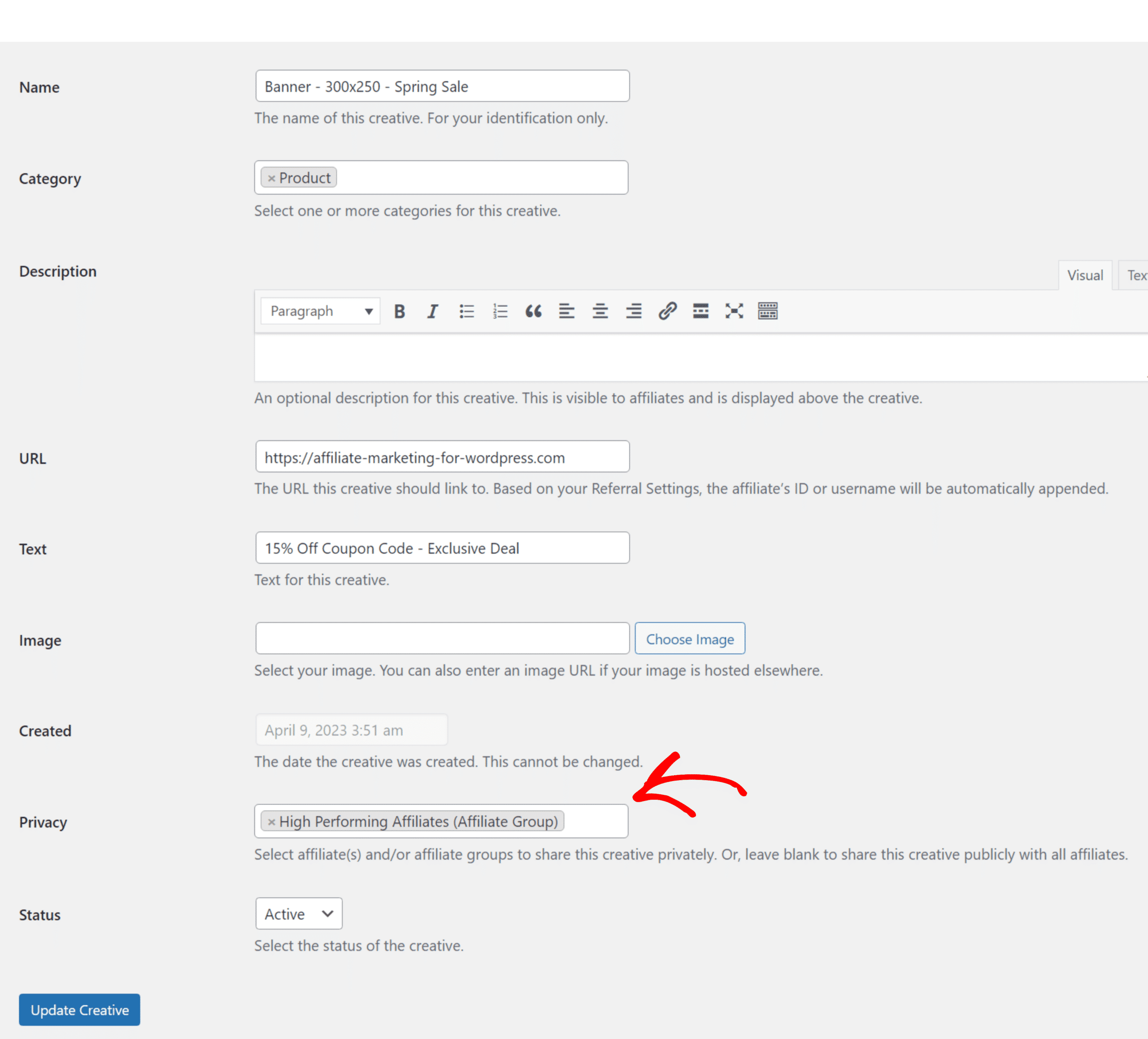 Simply navigate to Creatives » Edit Creative » Privacy and select the affiliate or affiliate group you wish to share the asset with.
You can choose an affiliate or a group from the dropdown as shown below.

With the ability to share creatives privately with specific affiliates and affiliate groups, we're providing even more control and personalization options for your affiliate program.
We Are Not Stopping Here!
At AffiliateWP, we're dedicated to providing the best tools to help you manage your affiliate program seamlessly.
Our latest updates, including the introduction of Affiliate Groups and Private Creatives, offer even more ways to incentivize and reward your affiliates.
And we won't stop there!
Our team is always working on new and innovative features to help you take your affiliate program to the next level.
Be sure to stay tuned for our upcoming announcements and updates.
If you haven't already, it's time to get AffiliateWP and start boosting your business with the power of affiliate marketing.
Upgrade to 2.13.2 today and experience the difference!