Introducing AffiliateWP 2.9.7 – Affiliate Email Summaries and LearnDash Integration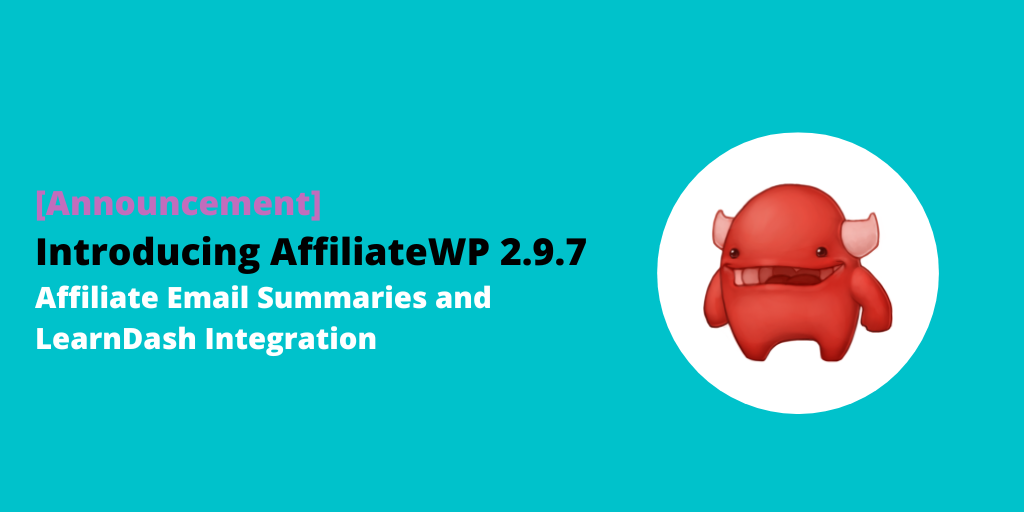 According to the 80/20 rule, 80% of results come from 20% of all causes.
What does this mean for you?
Well, it probably means 80% of your affiliate revenue comes from 20% of your affiliates.
With AffiliateWP 2.9.7 we're introducing valuable new features that help keep your best affiliates engaged (the 20%) and inspire everyone else (the 80%) to achieve similar levels of success.
Keeping top affiliates promoting your products is one of the biggest challenges of running an affiliate program and 2.9.7 is going to be a huge help in this area.
Hang on!
There's more though – we're also bringing all our great new features to LearnDash.
Read on to find out the exciting details about 2.9.7.
Automatically Engage and Motivate Your Affiliates with Monthly Email Summaries
Affiliate marketers are busy people. They're members of multiple affiliate programs, promoting lots of different products, and managing a whole ton of affiliate links.
With all of this going on, it's easy for them to lose focus on your products and offers.
Luckily, there's nothing like cold hard data to get people's attention back, and monthly email summaries for affiliates are the perfect way to do this.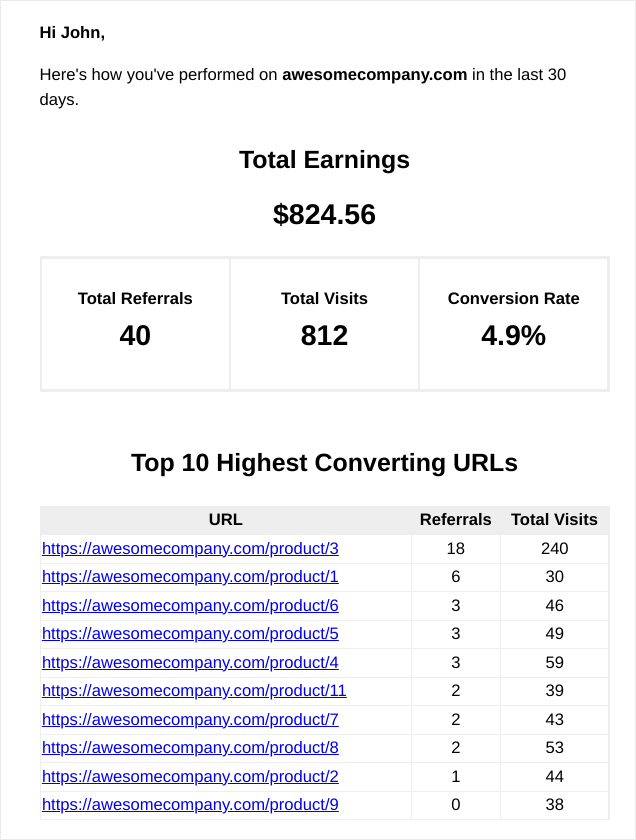 Every month, your affiliates will receive an email summary detailing:
Earnings
Referrals
Visits
Conversion rate
Top 10 converting URLs
When people see great figures and realize they're making good money, they're naturally going to be more engaged with your program.
Of course, some affiliates are going to see low numbers, but at least it brings your program to the forefront of their minds. Perhaps it encourages them to create a fresh piece of content or share links to a new product, and the next time around they're going to see more promising results.
Monthly email summaries for affiliates serve as a regular attention grabber, highlighting the opportunities your affiliate program offers.
Now with a Simple LearnDash Integration
With 2.9.7 we're also releasing an easy integration for the LearnDash (v4.2.0+) learning management system.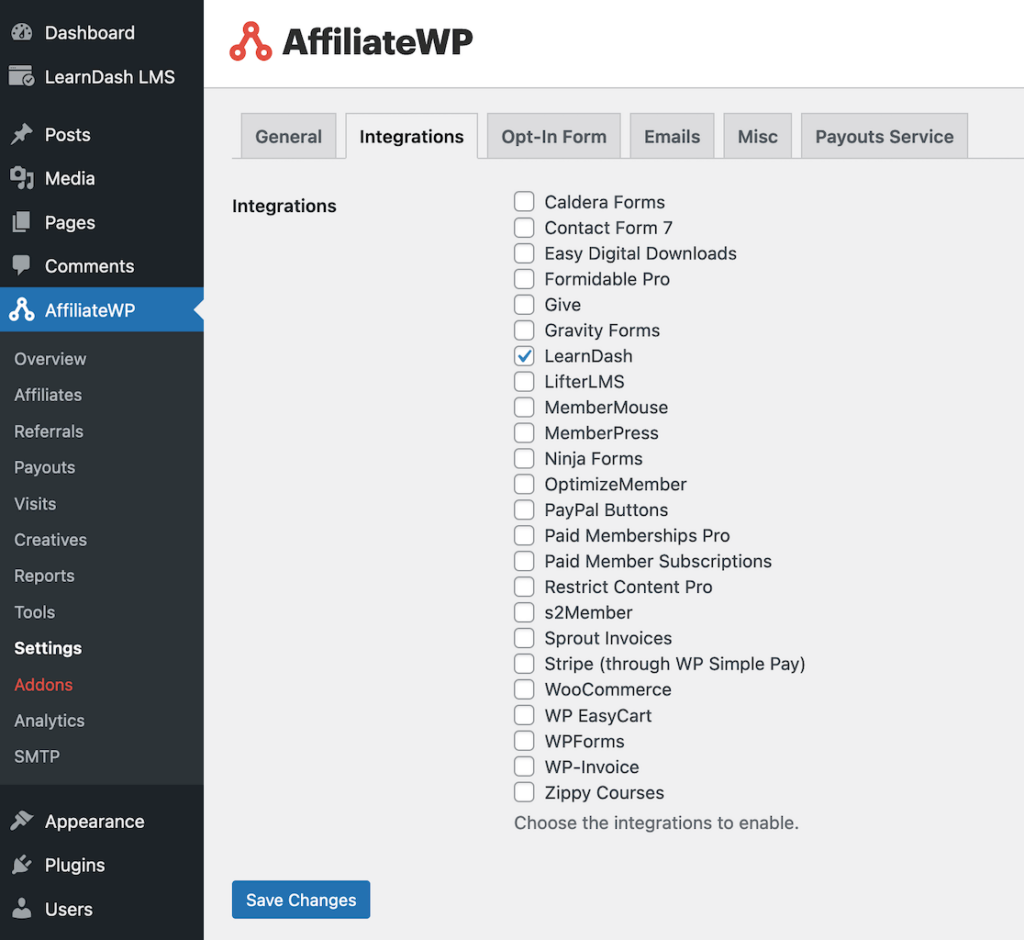 Affiliate marketing is a hugely successful tool for membership websites, so we're excited to expand our range of features to LearnDash.
Now, you'll be able to track referrals through the EDD for LearnDash, WooCommerce for LearnDash, and Stripe for LearnDash plugins, as well as Stripe Connect. 
It's going to make it incredibly easy to set up referral tracking for your courses, set your affiliate commissions, and benefit from some of our advanced features.
AffiliateWP is Always Improving
We're always striving to make AffiliateWP work better for you.
Not long ago, we introduced an affiliate terms of use generator, email summaries for affiliate managers, and a new addons page, and now we're adding even more cool features.
Don't worry, we're not going to stop!
We're going to keep bringing out more features, and we're here to help take your affiliate program to the next level.
Thanks for coming with us on the journey.