5 high-impact marketing ideas for new affiliates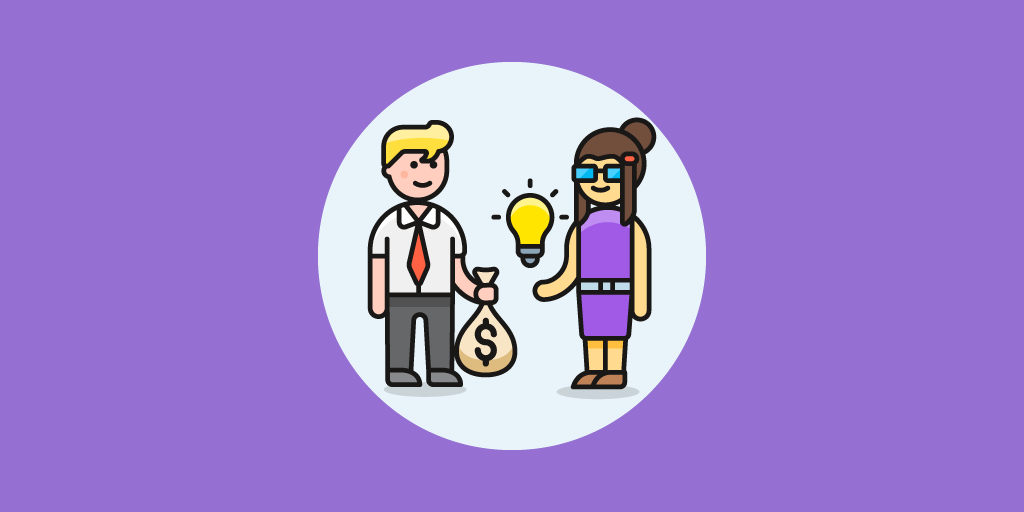 If you're new to being an affiliate, promoting a business or product can feel a bit intimidating. What kind of marketing strategy should you use? What tactics actually work? Should you just copy what everyone else is doing?
A lot depends on your niche; If there's not a lot of competition, you might feel more free to experiment with different promotion methods, whereas a saturated niche may demand something more unique in order to cut through the noise.
Regardless, there are some proven methods that you can use if you're new to affiliate marketing and want to make a splash.
In this post, we discuss 5 high-impact marketing ideas to help get your creativity flowing!
1. Write a product review article or blog post
Did you know that well over 90% of consumers read online reviews before purchasing a product? Some sources say as high as 97! Or that (according to marketing platform Vendasta) 80% of consumers trust reviews as much as personal recommendations?
For this reason, product reviews have continued to be one of the most effective methods for generating targeted affiliate traffic.
The best part? A product review really only requires your opinion.
It's simple: Just use the product and then describe your experience. Easy, huh?
Of course, this method works best if you've already established some degree of authority in your industry niche. After all, more people will take your recommendation for a product if you are someone whose opinion they already value.
Don't forget that quality matters. Remember: There are a lot of product reviews out there, so if you want yours to get the attention, it should be well-written!
"High-performing blog posts balance expertise with information scarcity. Your posts need to be valuable to your readers and provide information that is not easy to find elsewhere on the internet."

BrandBuilders.io
Weaving affiliate links into content and blog posts is pretty straight-forward. However, it's important to note that, as transparency becomes more and more important for establishing customer confidence, many affiliates choose to be as upfront as possible with their audiences by saying something like, "This post contains affiliate links."
For maximum effect, focus on creating evergreen content, or content that remains relevant and useful to your audience over long periods of time. Check out this post for some evergreen content ideas.
2. Record a product review video
While blog posts are indeed a classic format for product reviews, video has become a go-to choice for many affiliates.
Not only is video the most engaging content format around; For your audience, it's the next best thing to actually using the product themselves.
With video, viewers get the chance to see the product in action. They get to see its dimensions (if it's a physical product), its features, and its practical use – all without actually being there.
YouTube is a popular platform for these kinds of reviews:
Many product reviewers on YouTube publish things like "unboxing" videos, where they open and take a look at the product for the first time. They might post a follow-up video actually using the product, or they might include the unboxing and first trial of the product – all in one video.
In addition to YouTube, other social media platforms like Facebook and Instagram have become increasingly useful for getting video reviews in front of more eyes – especially if you're an influencer!
The easily shareable nature and engagement orientation of these platforms make it easy for people to stumble upon your content, or find it through relevant user activity (such as hashtag searches) or suggested content.
3. Create a video tutorial or how-to guide
The internet is one of the greatest resources available for learning new things, but it can be difficult to sift through and distill all of the information out there. At the end of the day, a bit of guidance helps even the most savvy consumer.
This is why video tutorials and how-to guides remain popular. Use them in your affiliate marketing promotion strategy and you're sure to see results!
How-to guides are often published as blog posts (which are easy to consume and bookmark for later use) or downloadable PDFs (which work great as lead magnets). But, in the specific context of using affiliate links, blog posts and articles are the go-to options.
Video tutorials are perhaps even more compelling, as they provide added dimension to the consumer experience. Video tutorials can be published on YouTube with affiliate links in the description, and/or posted to social platforms like Facebook and Instagram in whole, in part, or in combination with review videos or other content.
Video tutorials don't even need to be long. In fact, with shortening attention spans and a consumer preference for information that is quick-and-to-the-point, time-lapse videos, or videos of a minute or less with quick edits and only the most essential information have become increasingly popular.
If you've perused Instagram for more than five minutes, you've probably seen some kind of influencer accounts that focus on tutorials – from topics like trading and investing, to fitness and beauty:
The bottom line is that you can use your expertise to draw customers to you and your affiliate promotions, no matter what niche you represent.
4. Host a topical webinar or livestream
In the same spirit as video tutorials, webinars can be extremely attractive to consumers due to their educational value.
If you're not sure about what topic you could cover in a webinar, just think about the interests, concerns, and problems that your target audience has. When it comes to the people who want to buy the products you're promoting, what are the things they want or need to know about?
You can create a webinar from virtually nothing. Giving relevant advice and information without any extra bells and whistles can be enough.
Plus, you can easily inject your affiliate promotions into your webinar by offering things like promo codes, limited-time offers, or offers that only apply to webinar participants. You can even advertise your webinar with such exclusive benefits.
If you are able to put in the time and effort, you can create a compelling, value-packed webinar that functions as an exclusive scheduled event in addition to a shareable video for as long as the information remains relevant.
Double the usefulness!
That's not to say timely topical webinars aren't just as useful as affiliate promotion strategies. If you're promoting something that is trending or time-sensitive, or you just want to capitalize on current events and trends, you might decide to go that route.
Livestreams work essentially the same way, with an emphasis on interactivity. This gives viewers an extra incentive to participate, as they can ask questions and get real-time responses.
5. Publish a list
People love lists – and so does Google! Plus, publishing a list can actually be extra effective, as it gives you the opportunity to promote multiple affiliate offers in a single piece of content!
Thanks to the vast eCommerce landscape, the wide variety of products available, and the paradox of choice, consumers have a hard enough time deciding what to buy! Why not help them out by taking the time to evaluate different products yourself?
You can make lists of things like:
Product reviews or comparisons of similar products ("Reviews of the best blenders in 2020")
Related items that all go together ("The top 10 beauty products for the perfect everyday look")
Seasonal gift guides ("10 Father's Day gifts your dad will love")
Essential items for a specific purpose ("10 essential accessories for your first fishing trip")
Curated lists of resources ("The top 10 YouTube channels for DIY crafts")
If you want to get sneaky, you can even make lists of your own product reviews and video tutorials, or lists of your lists. Wait a second… 🤔 Okay, maybe that's taking it a bit far.
The point is, you can create and combine content to bring people toward your affiliate promotions in all kinds of interesting ways! Just remember that converting those sales is another matter entirely!
Reuse, repurpose, and reformat your content for maximum impact
You want to squeeze everything you can out of your affiliate marketing efforts – and reusing, repurposing, and reformatting your content is one of the best ways to do it!
You can reuse your content by posting it on different social channels, in newsletters and email blasts, and on your blog or website, for example. Or, you can repurpose your content by breaking it up into smaller pieces or using it in different combinations to create (more or less) fresh content.
For example, consider creating a larger piece of content like a long-form video and then breaking into segments. Or, make one big "definitive list" post and then break it down into different sections to publish as separate individual posts.
You can reformat your content by duplicating it in different formats to expand your reach to various platforms and audiences. For example, you could turn your blog post into a podcast – or your podcast into a blog post – in order to reach people who prefer each of those formats.
Or, you could record a podcast while also recording video, to take advantage of both video and audio platforms.
Hey, the possibilities are endless!
Whatever you decide is right for your personal brand, affiliate style, and industry niche, always think of what you can do to maximize the impact of each of your marketing strategies. Sometimes you can do more with less!
What affiliate marketing ideas have you found the most inspiring? We'd love to hear from you. Drop us a comment below!