Take control of your Affiliate Area with Affiliate Area Tabs v1.2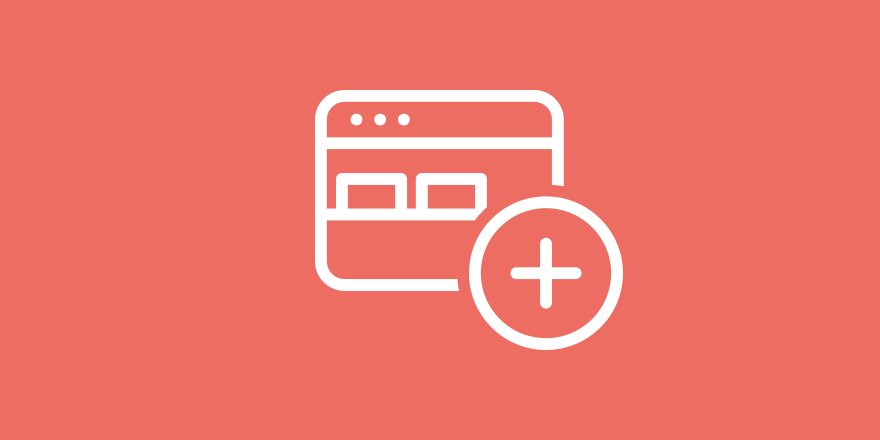 A simplified admin interface
Affiliate Area Tabs version 1.2 sports a completely re-designed admin interface, making it easier to edit, add, hide, or delete tabs.
The previous Disable Tabs and Affiliate Area Tabs sections have been combined into one cohesive list of tabs. To edit a tab, simply click to expand its options. Just like before, any tab can be hidden from showing in the Affiliate Area. To make it easier to see how all tabs have been configured at a glance, an "Expand all tabs" link has been included.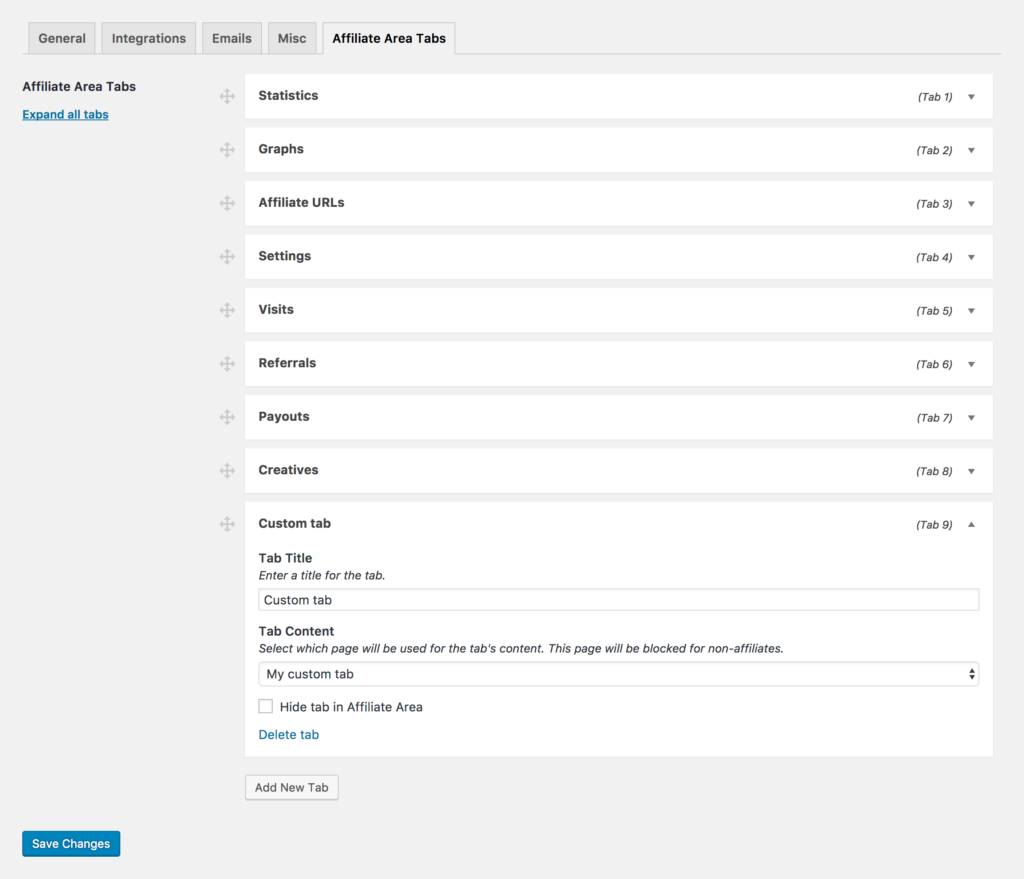 Drag and drop tab reordering is here! 🎉
Being able to reorder tabs has been one of the most sought after features for Affiliate Area Tabs (and for good reason!). Showing tabs to your affiliates in a very precise order is a crucial aspect for an effective Affiliate Area.
To reorder tabs previously (and depending on what was needed), existing AffiliateWP tabs had to first be disabled. Each tab then had to be added back as a custom tab, and in the correct order.
No more! Simply click and drag a tab to a new location to reorder it, then save!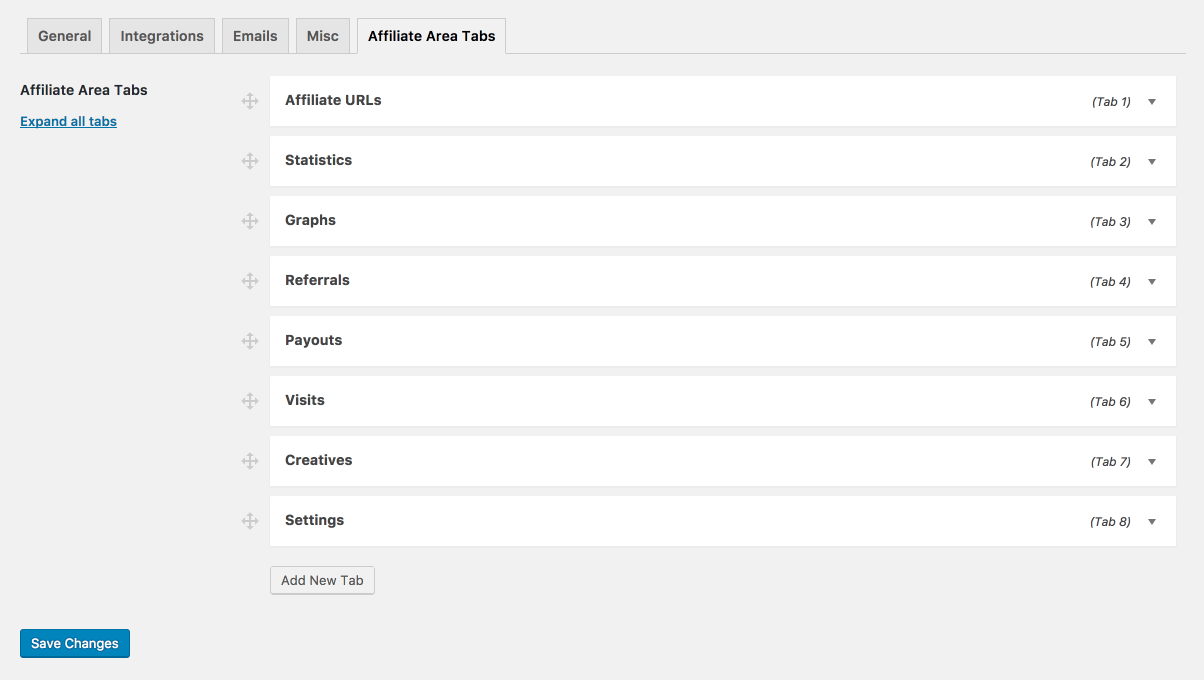 The Affiliate Area will then show each tab in the order you specified: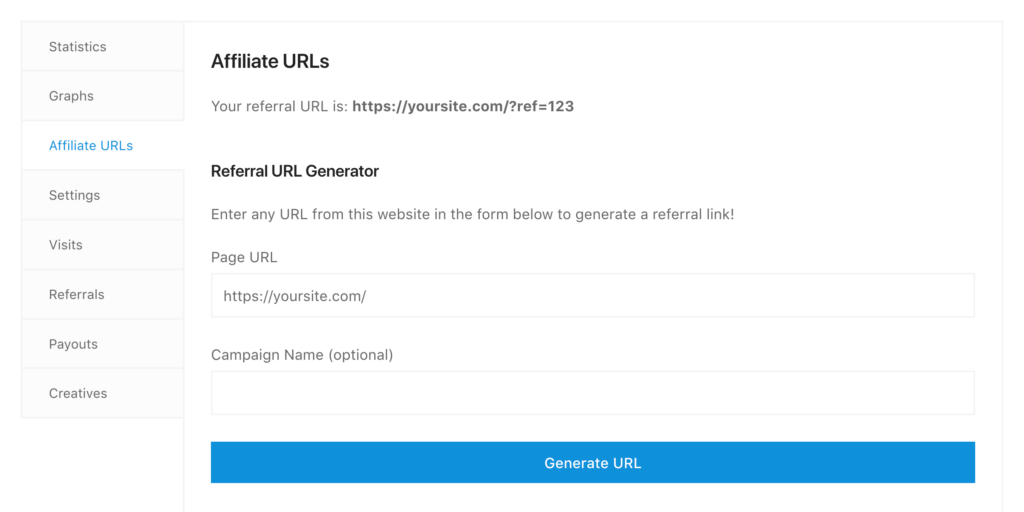 Manage tabs added by AffiliateWP add-ons
Other AffiliateWP add-ons such as Direct Link Tracking, Show Affiliate Coupons and Order Details For Affiliates all add their own custom tab to the Affiliate Area. Previously, these tabs were appended to the very end of the Affiliate Area, with no easy way to manage them.
With version 1.2, tabs generated from official AffiliateWP add-ons now appear directly within the admin interface of Affiliate Area Tabs. They can be hidden and reordered, just like any other tab.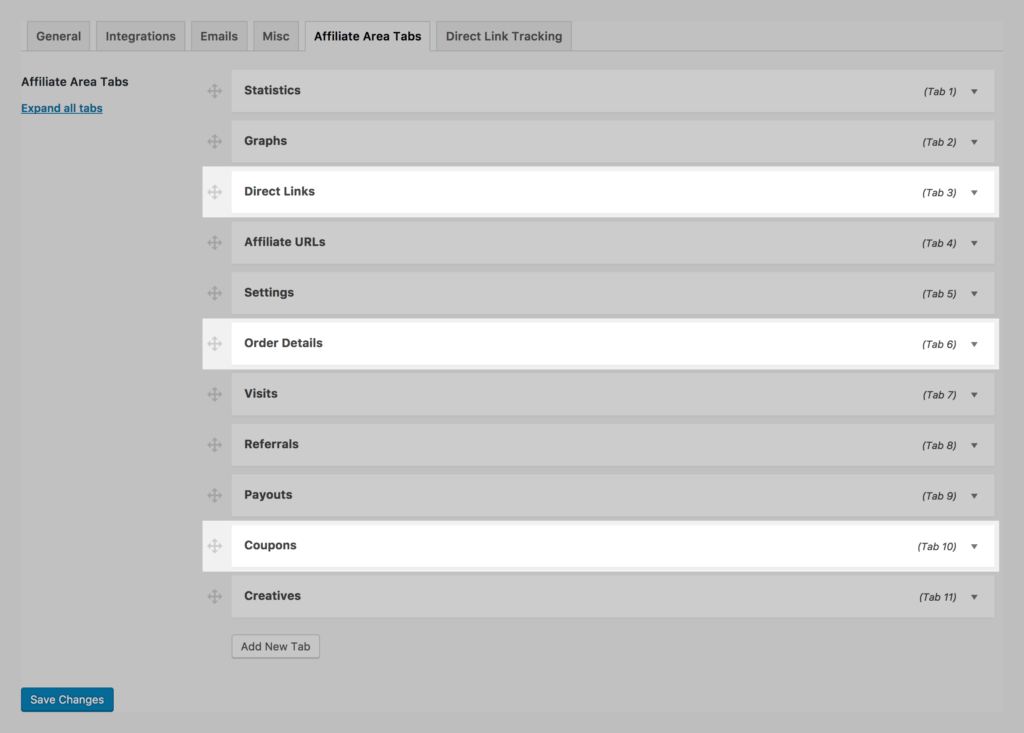 Take control of your Affiliate Area
Download Affiliate Area Tabs now and take control of your Affiliate Area. Affiliate Area Tabs version 1.2 is available today! For customers already using Affiliate Area Tabs, an update notification will appear within your WordPress admin.
If you have any questions about the latest version of Affiliate Area Tabs, let us know in the comments!