Our first free add-on, EDD Checkout Referrals
We're excited to announce that we have just launched our official free add-ons section and along with it, our first free plugin,  EDD Checkout Referrals. Note, EDD Checkout Referrals requires AffiliateWP as well as Easy Digital Downloads in order to function correctly.
EDD Checkout Referrals shows a select menu at checkout which allows a customer to award a referral to a specific affiliate at checkout. The select menu will not show if a referral link is already being tracked in the browser.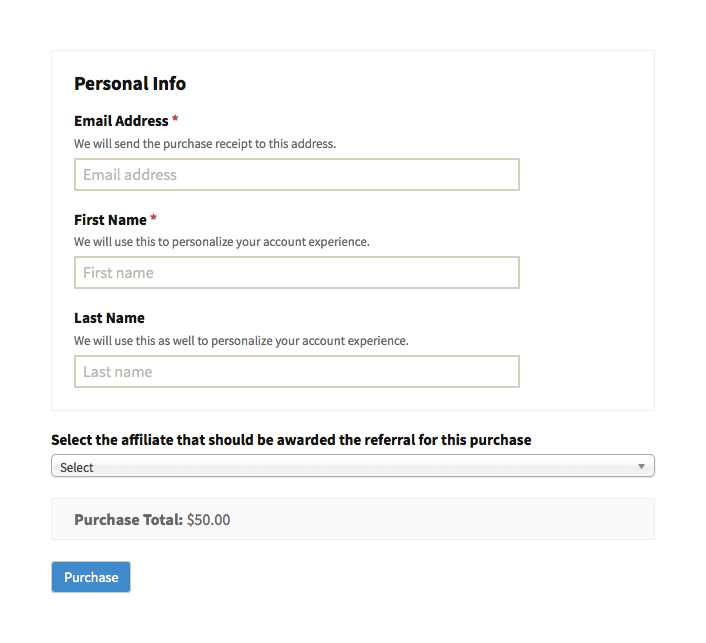 It's a great incentive for affiliates to further promote your products and services, as a customer can award a referral to them even if they did not use a referral link in the first place.
It's also extremely useful for sites that have their affiliates setup as NPOs (non-profit organizations) and would like the customer to donate part of their purchase to one of the organizations.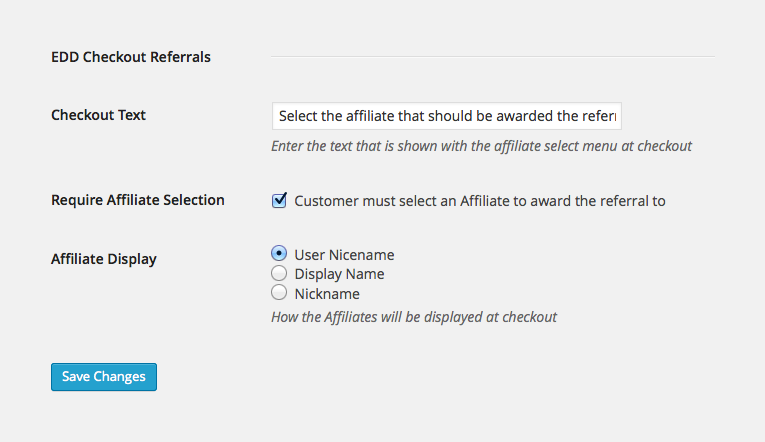 EDD Checkout Referrals is available to download now from the WordPress plugin repository.