[NEW] Vanity Coupon Codes – Easy Way for Affiliates to Personalize Coupons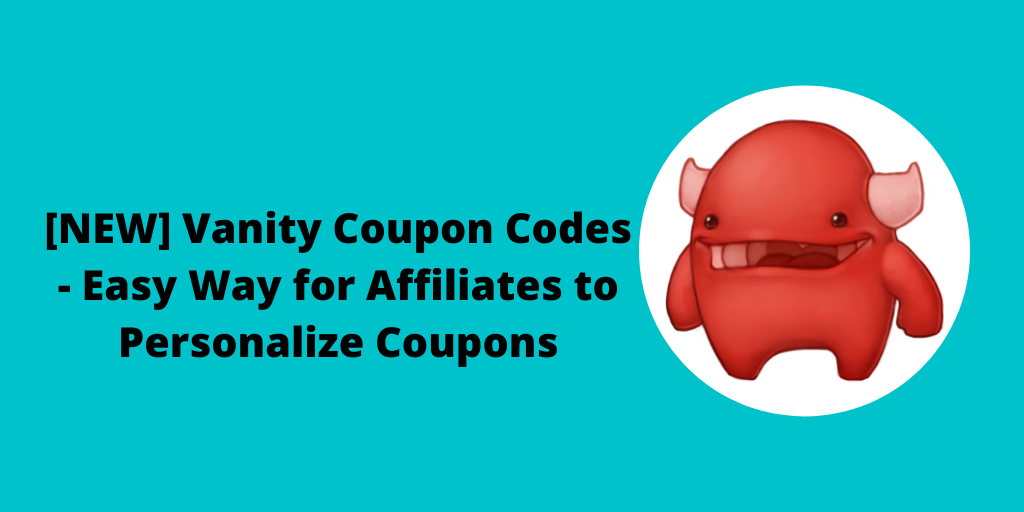 What if you could give your affiliates an easy way to request their very own coupon code name so you can drive more sales to your site?
Well, now you can!
Today, we're excited to announce AffiliateWP's new Vanity Coupon Codes add-on. With this new add-on, your affiliates can now request a custom coupon name, creating a more personalized experience for their audience that transfers trust to your brand and boosts sales.
Let's talk about how this newest feature can help you grow your business more.
Vanity Coupon Codes for Your Affiliates
Vanity Coupon Codes are a way for affiliates to put their own unique stamp on their marketing. Rather than posting generic coupons, they can use Vanity Coupon Codes to give personalized and branded coupons to their audience.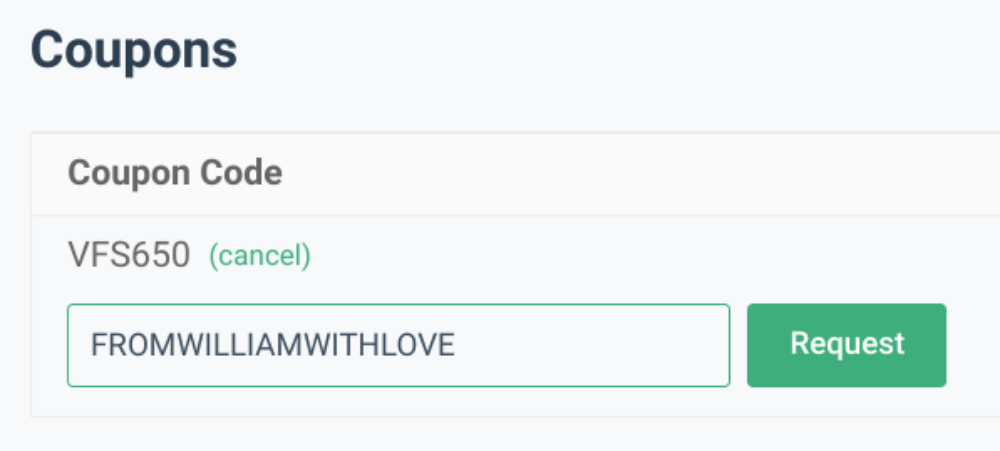 Did you know that 80% of consumers are more likely to do business with a company if it offers personalized experiences?
When your affiliates' audience sees a vanity coupon code like "INSIDERSONLY20", it creates a feeling of exclusivity. It's not just a random offer your affiliate is sending their audience to, it's a trusted business they have an exclusive relationship with.
This boosts conversions and increases your revenue.
To make it super easy for your affiliates to customize their coupon codes, simply install the Vanity Coupon Codes Pro add-on.
Once logged into the affiliate area, your affiliates just need to head to the Coupons section. Next to their assigned coupons, they will now see an edit button.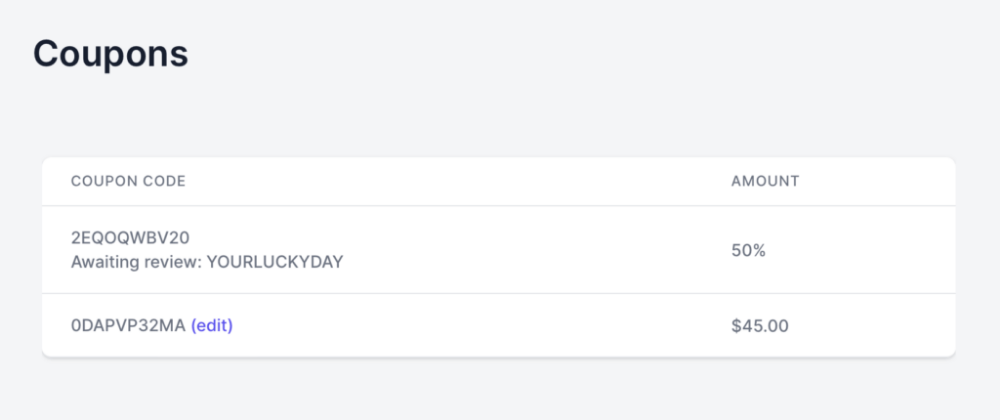 Once they've clicked the edit button, your affiliates can request for a new coupon code name and submit it in just a few seconds.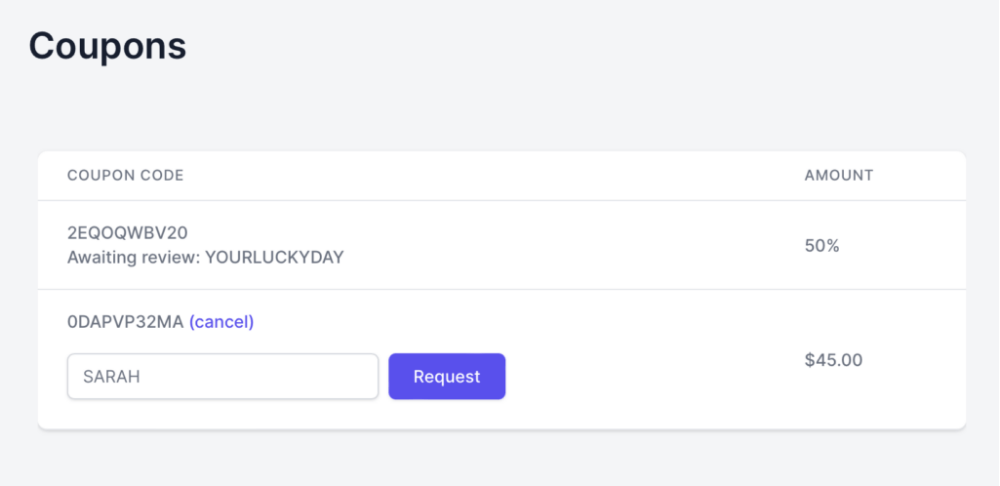 We've also made it effortless for you to manage the customized coupon codes requested by your affiliates.
Just go to the Vanity Coupon Codes section of AffiliateWP to approve or reject individual coupon codes with just a few clicks. No need to deal with code or hire a developer to help you.

Once approved, your affiliate will be able to share their new vanity code with their audience.
One of the best ways to use vanity coupon codes is to help your affiliates grow a memorable brand on social media.
For example, your affiliates can place eye-catching coupon codes in their Facebook or Instagram accounts to encourage more sales on your website.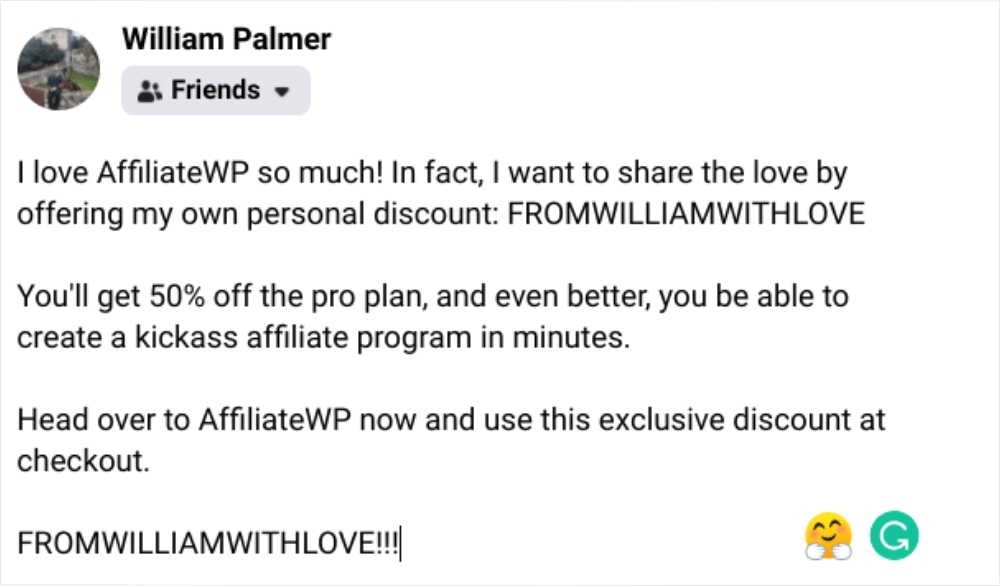 You can also use the Vanity Coupon Codes add-on to market your affiliate program. By showcasing vanity coupon codes on your affiliate program landing page, you can drive more affiliate sign-ups and get more sales.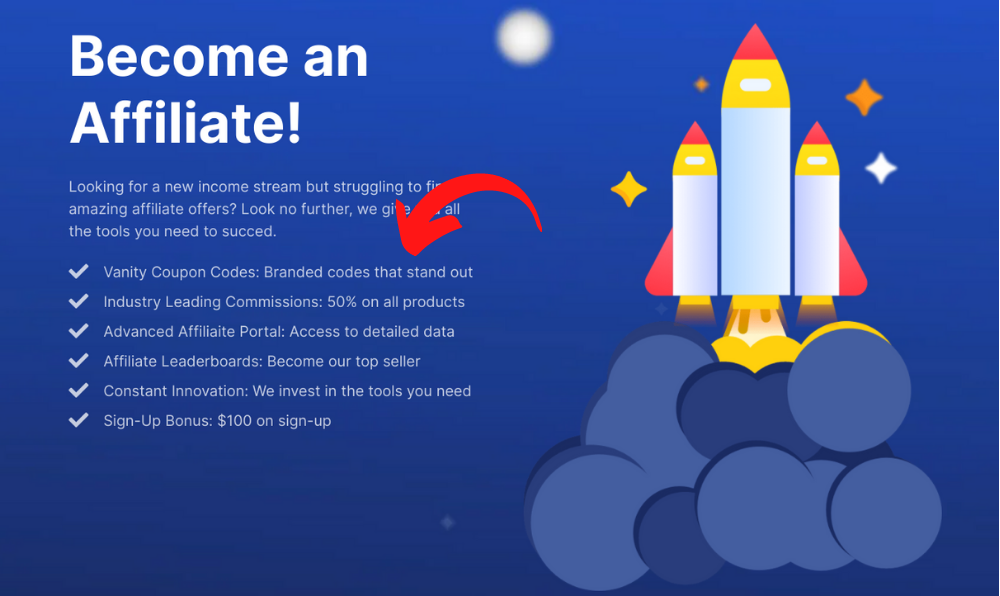 Another way Vanity Coupon Codes can grow your affiliate sales is through your affiliates' email marketing. With personalized coupon codes, affiliates can grab people's attention quickly, driving more clicks to your website.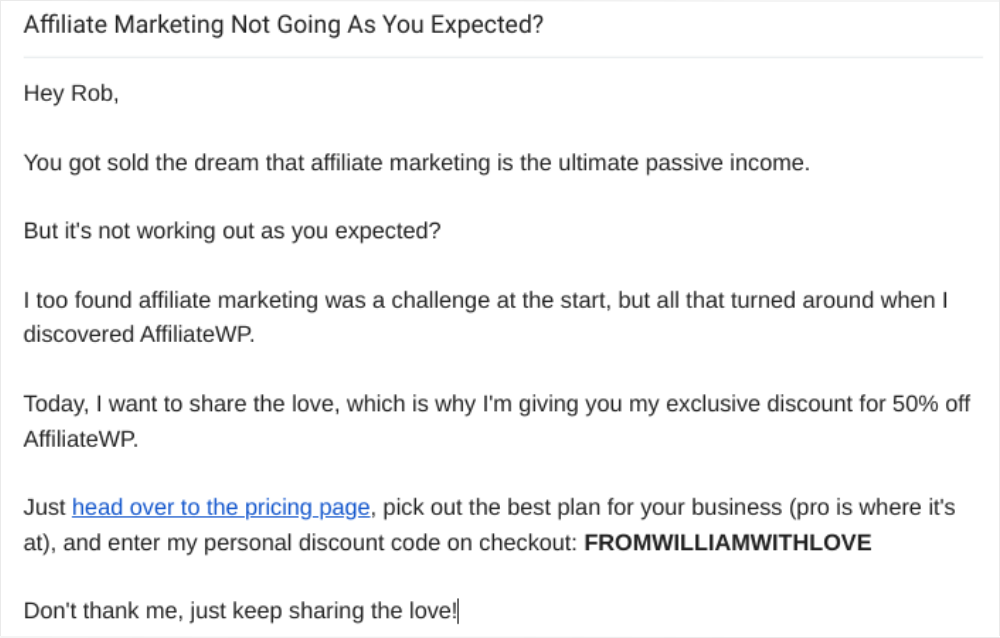 You can take a look at the Vanity Coupon Codes documentation to find out more about this latest update.
We think your affiliates are going to love the Vanity Coupon Codes Pro add-on, and we can't wait to hear your success stories. We also know that coupon codes aren't for every business, but don't worry, we've got plenty more new features in the pipeline.
If you're not using Vanity Coupon Codes yet, then now's the perfect time to sign up for our Professional Plan and benefit from our 15+ Pro add-ons.
We love to hear your feedback, so let us know if you have any questions or suggestions, and we can work to make the experience for you and your affiliates even better.
As always, thanks for your continued support in helping to make AffiliateWP the best affiliate marketing software for WordPress.