Customer showcase: Prevent Direct Access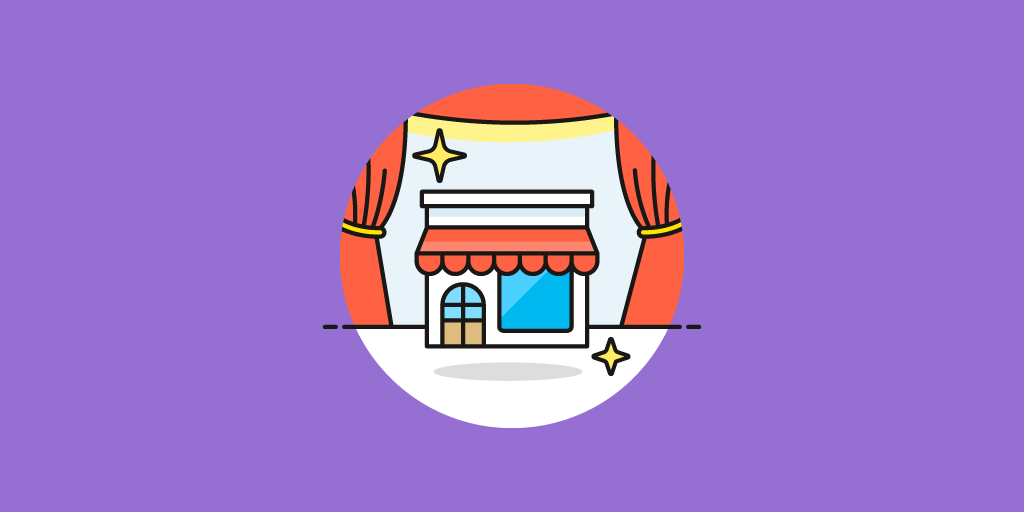 Singapore-based developer, online marketer, and co-founder of Prevent Direct Access David Hg has a perspective that a lot of people who are involved in affiliate marketing share: A passion for mutually beneficial relationships. 
"I believe success is all about creating values and win-win relationships. Money and recognition are simply byproducts of that process."

David Hg, Prevent Direct Access
As we talk about regularly on the AffiliateWP blog, win-wins are at the very core of affiliate marketing – and David and the Prevent Direct Access team have fully embraced this mindset.
How it started
With nearly 10 years of experience developing WordPress websites, themes, and plugins, David recognized a very specific need within the digital product eCommerce community:
"For years, we've seen many online businesses (including my own) struggle with piracy issues. Private and premium eBooks, images, and documents are easily copied and shared without permission.
Ultimately, this urged us to develop Prevent Direct Access, a plugin which allows users to protect any media files uploaded to their WordPress Media library."
Waiting for perfection wasn't an option; David and his team wanted to get something functional up and running quickly to build momentum. So, they initially released a "lite" version as well as a free version of the plugin on WordPress.org.
The free version drove significant targeted traffic to their site from the WordPress plugin repository, and within 6 months, it had gained enough traction to justify the release of a more advanced Gold version.
Prevent Direct Access had now reached a point where David and his team had a solid foundation for the continued development of additional features and extensions – and plenty of installs and real-world use cases to draw from.
"We're so proud when receiving a lot of positive feedback from customers since we launched Prevent Direct Access. It's a huge motivation for our team to come up with more useful products in the future."
Enter affiliate marketing
Now that the brand had become more recognizable, it was time to bring affiliate marketing into the mix and double-down on this momentum. But it wasn't just about increasing sales; Incorporating affiliate marketing gave David and the Prevent Direct Access team the ability to reward their loyal customers who had been using the plugin and its extensions for years.
But, these customers-turned-affiliates provided even more value than that; They contributed to the evolution of the plugin and ultimately, the growth of the company:
"They are not only buyers; they're also contributors who have given interesting ideas, suggestions, and advice for us to apply toward improving our products. So, we're glad to have them as partners in our affiliate program," David says.
What the Prevent Direct Access team also found was that affiliate marketing was a cost-effective way to promote their products, while broadening their product and brand awareness at the same time. Plus, it didn't require much upfront investment, as they only had to pay once affiliates actually converted sales.
"Compared to the overhead cost we might have to pay to create promotional or PPC campaigns, we realize that affiliates can do the job even better."
In short, affiliate marketing was a no-brainer!
The challenge
However, David and his team faced a critical challenge: How could they reliably connect affiliates to their chosen 3rd-party platform SendOwl? Fortunately, AffiliateWP provided the integrations needed to make this happen.
"We're grateful to find AffiliateWP. It's pretty easy to set up and has almost all key features that an affiliate program should have, including real-time reporting and pretty built-in URLs.
More importantly, it's straightforward to extend these features further. In fact, we've even built our own extension integrating AffiliateWP with SendOwl. We can easily customize the look and feel of the affiliate area and email templates to match our website design as well."
This flexibility meant more opportunities to give customers the different functionalities they needed, as well as more options for personalizing the affiliate experience. Good news, all around!
Coming back to the win-win
As we've discussed in our post about getting to know your affiliates, relationships are the name of the game – whether we're talking about affiliate marketing or digital business in general.
David recognizes the mutual benefit that comes from selling plugins like Prevent Direct Access:
"Our plugins create peace of mind for bloggers and small business owners while selling their digital products. In return, we are able to grow our team and business further."
And this kind of growth ultimately means more personal freedom for developers like himself:
"To me, success is also freedom – to do whatever I want, whenever I want. I'm a travel lover, so whenever I can set time to go to new places, it brings a smile to my face."
What more could you ask for?
A team effort
"The more united we are; better products we build."

David Hg, Prevent Direct Access
At the end of the day, success can mean various things, from making great products that people love and hitting sales goals, to creating a positive company environment and attracting happy, loyal employees. Prevent Direct Access illustrates perfectly how these measures of success converge – but it doesn't happen without sacrifice.
He says:
"There is no shortcut to success. The getting-rich-quick idea simply doesn't exist. Success requires strong work ethics, determination, and laser focus – to say the least. Anyone can start a business but only a handful survive and make it profitable.
No one succeeds alone. We're lucky to have such teammates who dare to think big and fail. Thanks to their commitment, we've managed to go this far and even further in the near future."
As for their goals?
"When it comes to setting up an affiliate program, people will usually think of AffiliateWP.  Hopefully, when it comes to file protection, Prevent Direct Access would appear first on their mind," David says.
Having served over 4,000 customers all over the world, David Hg and the Prevent Direct Access team have certainly shown what dedication and a win-win attitude can do for a business – and well as the significant effects that affiliate marketing can have on both revenue and relationships.
How has affiliate marketing helped your own digital business? Has this post inspired you? Do you have your own AffiliateWP success story to share? We'd love to hear from you! Email us at [email protected].