AffiliateWP Ranks add-on released!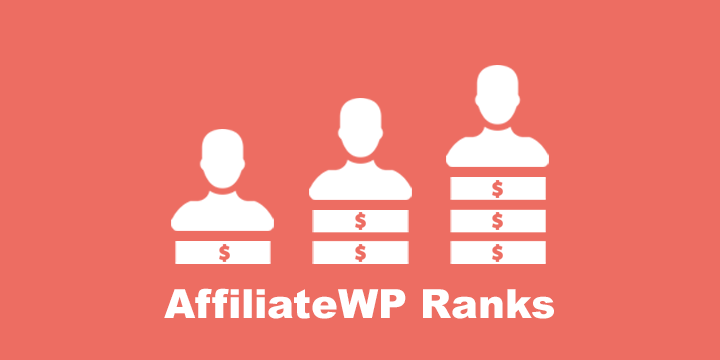 Are you ready take your affiliate program to the next level? AffiliateWP Ranks is a new 3rd-party add-on by Christian Freeman that allows you to create ranks for your affiliates. This add-on makes it easy to group affiliates into categories or levels with specific settings as defined by you.
By organizing your affiliates into ranks, you'll have more control over affiliate groups and how each "rank" interacts with your affiliate program. We think this is an exciting and useful addition to an AffiliateWP setup – who doesn't love organization? And, it can be used to motivate affiliates to work even harder to bring you more sales – they'll be rewarded by moving up through the ranks!
AffiliateWP Ranks is compatible with all current AffiliateWP integrations out of the box, plus, it integrates with a number of official free and pro add-ons. It also supports other add-ons Christian has built for AffiliateWP – MLM, Performance Bonuses, and BuddyPress.
Pricing for the AffiliateWP Ranks add-on starts at only $49.00 for a single site license, $99.00 for a 2-5 site license, and $149.00 for unlimited sites.
To celebrate the launch of AffiliateWP Ranks, Christian is offering a $10 discount on any pricing level. This discount is valid until Monday 28th December, 2015. Use this code at checkout to receive your discount: AFFWPRANKSLAUNCH10
Here are just some of the features included in AffiliateWP Ranks so far:
Default rank
Set the default rank for new affiliates during affiliate registration.
Unlimited ranks
Create an unlimited number of ranks with their own individual settings.
Rank management
Manually add, change, or remove an affiliate's rank at any time via the Edit Affiliate screen.
Category-based ranks (Category mode)
Create non-sequential ranks which allow you to organize your affiliates into groups, or types.
Level-based ranks (Level mode) – Performance Bonuses integration
Set a specific order to each rank – affiliates must earn the previous rank and meet the performance requirements you set, to then progress to the next rank.
Affiliate rank display
Allow your affiliates to view their current, next, and last rank on the front end, via the affiliate dashboard.
Per-rank referral rates
Set a different referral rate for direct referrals based on the affiliate's rank.
Performance-based ranks – Performance Bonuses integration
Automatically shift your affiliates to a new rank based on their referrals, earnings, and sub affiliate numbers.
Referral-based ranks
Create bonuses that can be earned when an affiliate reaches a set number of sales.
Earnings-based ranks
Create bonuses for when an affiliate reaches a defined number of commission earnings.
Ranks based on sub affiliates – MLM integration
Built-in support for AffiliateWP MLM – automatically assigns a rank when an affiliate refers someone who signs up and becomes a sub affiliate.
Rank promotion bonuses – Performance Bonuses integration
Create bonuses that are awarded when an affiliate is promoted to a specific rank.
Rank calculation control – Performance Bonuses integration
Choose to calculate automatic rank assignment based on Paid, Unpaid, or Total Referrals and Earnings.
And more coming soon!
Compatible official AffiliateWP add-ons
Affiliate Forms for Gravity Forms
Affiliate Forms for Ninja Forms
Affiliate Area Shortcodes
Allow Own Referrals
Lifetime Commissions
Order Details
Payouts for Stripe
PayPal Payouts
Recurring Referrals
Store Credit
Compatible 3rd-party add-ons (by Christian Freeman)
AffiliateWP BuddyPress
Multi-Level Marketing (integration)
Performance Bonuses (integration)