AffiliateWP 2.4 and Payouts Service beta now available!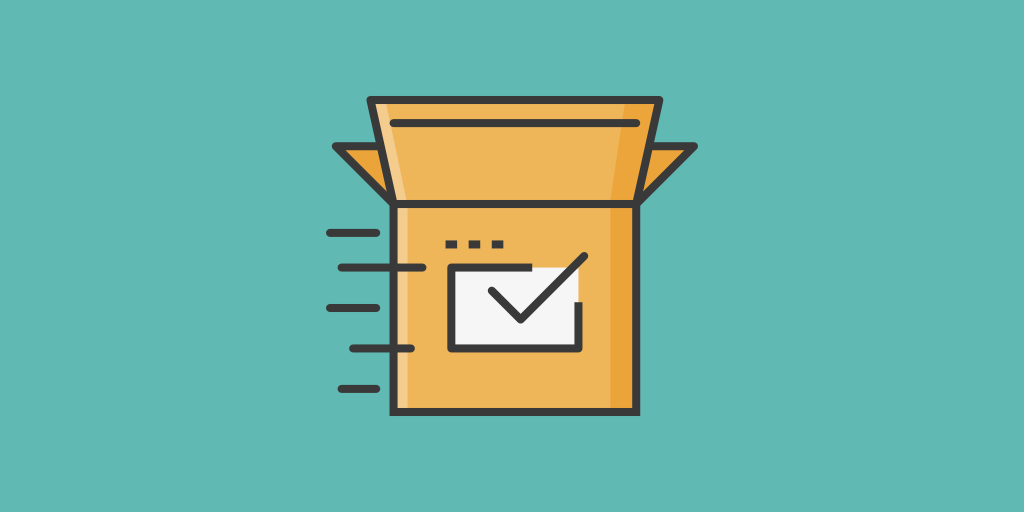 A few weeks ago we teased the upcoming Payouts Service that we have been building. Today we're excited to share that we have released the first beta version of AffiliateWP 2.4 with the Payouts Service included.
Let's take a look at the new features in version 2.4!
Payouts Service
For the last 12 months we have been building a service that allows you to easily pay your affiliates. We have heard over and over that there needs to be a better way to send earnings to affiliates, and we have listened!
The Payouts Service is built directly into AffiliateWP and offers an easy-to-use way to pay affiliates in 31 different countries with earnings being deposited directly into your affiliates' bank accounts.
For a detailed overview of the new Payouts Service, please see the preview post we published in August. You can also learn more about the Payouts Service here.
Our documentation has been updated to guide you through connecting your site and paying affiliates through the Payouts Service.
During the beta period, we are waiving all fees for sending payouts. This means there are zero fees for sending payouts while it is in beta. All site owners who send one or more real payouts during beta will be offered a permanent discounted rate on future payouts. Learn more about service pricing here.
New payouts flow
Along with integrating the Payouts Service, we have also updated the process and interface for paying affiliates to make it easier to use and more flexible.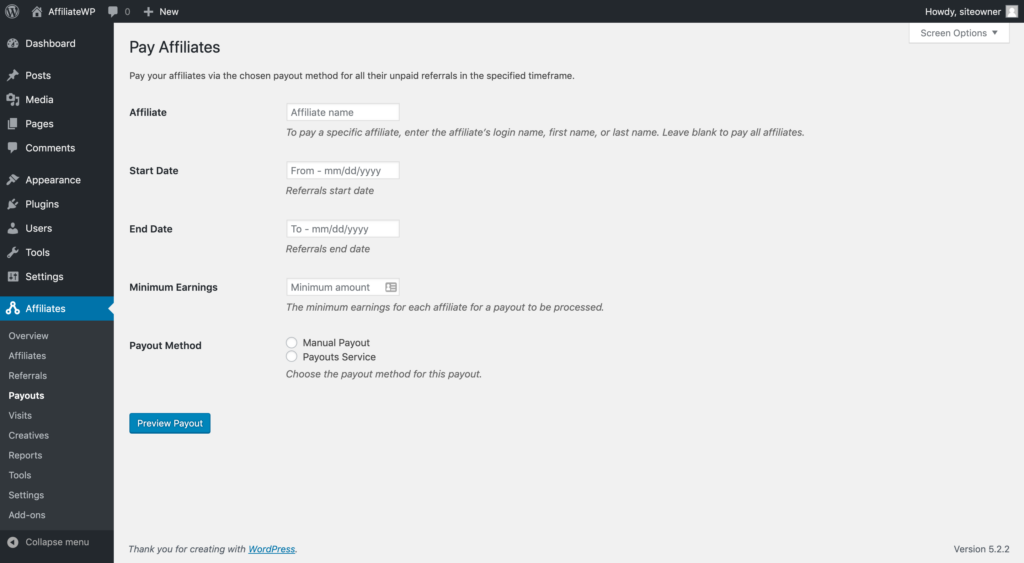 The new payout flow provides a uniform experience for all payout methods, so whether you're paying affiliates through the new Payouts Service, through PayPal, or manually by exporting a CSV file, the process is the same.
With the new payout flow, you can select a specific affiliate to pay, the start and end dates, a minimum earning amount, and the payout method. You are also now able to preview a payout before it is submitted.
We have also updated our PayPal Payouts add-on to support this new payouts flow.
Testing the beta
To help ensure that all new features are working properly and no new bugs have been accidentally introduced, we would love help with testing the beta version of 2.4.
You may opt into beta update notifications by navigating to Affiliates → Settings → Misc and checking the box for Opt into beta versions?.
Once opted-in, an update notification for the 2.4 beta will be shown in your Plugins page after the next plugins update check is run by WordPress.
If you have any questions or issues with the beta or Payouts Service, please let us know by leaving a comment below or submitting a support ticket.