Version 2.0 released!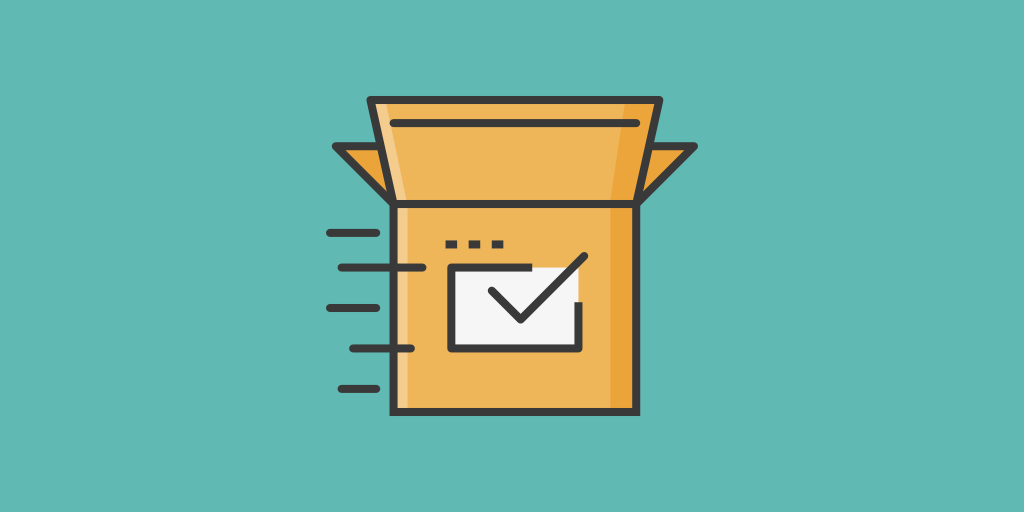 After several weeks in beta, we are pleased to announce the release of AffiliateWP 2.0. With this new version we have introduced support for six new eCommerce, membership, and form builder integrations, made significant improvements to data handling, and added new options that help you more easily customize AffiliateWP to suit your exact needs.
There are a lot of significant improvements in version 2.0; let's look at the highlights.
Affiliate Area form settings
With 2.0 we have included new settings that allow site admins to choose which forms (login, registration or none) should be shown on the Affiliate Area to non-registered affiliates and we have introduced options that permit site admins to control which fields in the registration form are required and optional.
Stripe Checkout integration through WP Simple Pay
Stripe.com is one of the most popular merchant processors and are continually pushing innovations with their platform. With version 2.0, we're thrilled to announce newly added support for Stripe Checkout through WP Simple Pay.
WP Simple Pay provides incredibly easy options for embedded Stripe Checkout purchase forms anywhere on your WordPress website. Now with the AffiliateWP integration, you can award your affiliates referral commissions for purchases made from their affiliate URLs.
Contact Form 7 integration
With over 1 million active installs, Contact Form 7 is one of the largest contact form builder plugins available. It has also been around longer than all or most of the other available options.
In version 2.0 we have added support for referral tracking for Contact Form 7 submissions. Along with basic referral tracking for contact submissions, we have also added support for payment tracking with the popular PayPal add-on.
WPForms integration
WPForms is one of the more recent contact form builder plugins available for WordPress and they've certainly made a splash. Version 2.0 of AffiliateWP now includes an integration with WPForms that allows you to track referrals for payments submitted through WPForms.
Integration with Give
Give is a great plugin that makes accepting donations easy. Whether you are raising money for a charity, a business expansion, medical bills, or any other cause, Give can help make it easy. AffiliateWP now supports tracking referral commissions for donations made through Give, providing you a great way to help grow your donations.
Integration with Paid Member Subscriptions
Paid Member Subscriptions, a plugin from Cozmoslabs, offers a complete membership solution, allowing you to accept member payments, manage members, create subscription plans and restrict access to premium content. In AffiliateWP 2.0, we have introduced a new integration that allows you to track affiliate referrals for membership and subscription purchases made through Paid Member Subscriptions.
Integration with Caldera Forms
Caldera Forms is a powerful form builder plugin. In version 2.0 of AffiliateWP we have introduced an integration that allows you to track referral commissions for payments submitted through Caldera Forms.
Improved data handling through batch processing
We have introduced a new batch processing system that allows AffiliateWP to easily handle much larger data sets than previously possible. This improvement will greatly benefit large sites that have experienced problems with timeouts and other issues when attempting to generate payout files or export CSVs of the affiliate databases. It will also benefit smaller sites by giving site admins a smoother, less disruptive experience.
Fine-tuned meta capabilities
In 2.0 we've introduced additional meta capabilities that allow site admins to more greatly fine-tune what privileges user roles have. This includes capabilities for determining not only if a user can "manage" an affiliate object (affiliate, referral, visit, payout, REST consumer) but also if they have permission to view, add, edit, and delete. Each of these meta capabilities are separate so it's now possible to have user roles that can add / edit objects but not delete them, or a role that can view objects but not manipulate them in any way.
Additional improvements
Along with the highlights above, we've made a lot of other improvements, including:
Payout files can now be generated for individual affiliate accounts
The conversion rate for affiliates is now shown on the Reports page
Affiliate first and last names are now included in the CSV export file
A new option to blacklist specific referring URLs has been added
Creative thumbnails are now shown on the Creatives list table
Admin-visible-only notes can now be added to affiliate accounts
Support for Pakistani PKR has been added
Text strings throughout the admin area have been improved and made more consistent
Affiliate login and registration forms no longer have fixed input or label widths
Referrals generated through PayPal Buttons can now be automatically revoked when refunds are processed, if the referral status is Unpaid
REST API routes now include a full schema
Account status is now shown on the Edit Affiliate screen
Gravity Forms integration now blocks referrals from an affiliate's own email address
Affiliates database now includes a column for "unpaid_earnings"
Unpaid Earnings are now visible in a column on the main Affiliates screen
Added new debug tools to frontend Javascript.
Version 2.0 is available as a free update to all customers with a valid license key.  The update can be installed directly from your Plugins page inside your WordPress admin area or it can be downloaded from your account page. If you do not yet have a license key, check out our Pricing page and get one today!