Tiered Affiliate Rates version 1.1 released!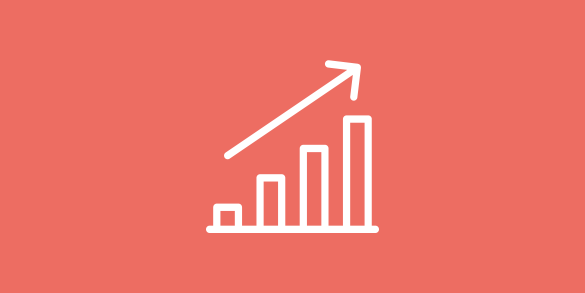 Today we are hugely excited to announce the release of Tiered Affiliate Rates version 1.1, which has several fantastic new features to help you incentivize your affiliate program even more.
The first, and potentially the most exciting new feature of Tiered Affiliate Rates is …
Reset referral rate tiers on the first of every month
You asked, and now it's here! You can now set referral rate tiers to be reset on the first of every month. This is an incredibly useful feature if you have affiliates generating a lot of referrals and wish to reward them for their performance, but want them to keep working toward a higher and higher referral rate each month. You may also wish to introduce new or different tiers each month based on how your affiliates are performing, to continually offer them new incentives and keep them engaged with your program!
This feature can be enabled via a simple option in the admin, called Tiered Rate Expiration.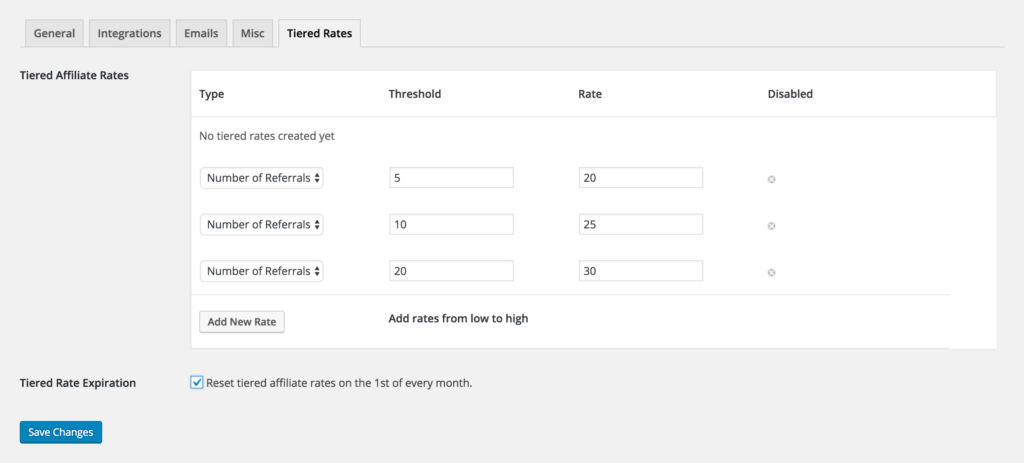 Selectively disable referral rate tiers
You can now disable tiers on a per-tier basis. If one of your tiers becomes redundant, or you quickly wish to turn one or multiple tiers off, you can now easily do so by ticking the Disabled checkbox next to the tier you wish to disable. Easy!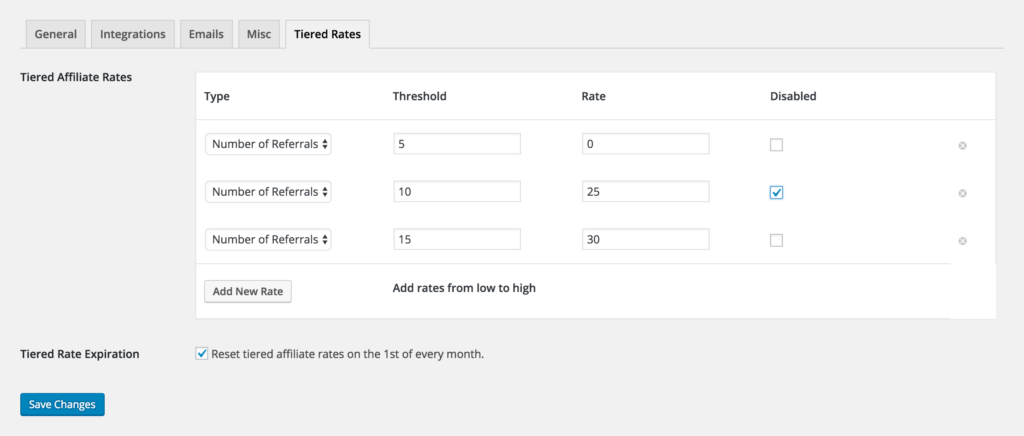 Additional new features
Auto-sort tiers on save
You can quickly add your tiered referral rates in any order, and they'll now automatically be re-sorted by rate (from low to high) when you click Save Changes in the Tiered Rates tab.
Set a 0 referral rate for lowest tier
Referral rate tiers with a 0 rate can now be saved – meaning you can use the Tiered Affiliate Rates add-on as a turn-key solution for setting your global referral rates (Tiered Affiliate Rates will override your default referral rate, so starting with 0 in the Tiered Rates tab will override what you have set in AffiliateWP's General Settings).
Version 1.1 of the Tiered Affiliates Rates pro add-on is available now for all Professional and Ultimate license holders. If you have a Personal or Plus license, you can easily upgrade with just a couple of clicks from your account page.
Are you as excited about these new features as we are? What else would you like to see in Tiered Affiliate Rates?