Referral types, opt-in forms, GDPR privacy tools and more in AffiliateWP version 2.2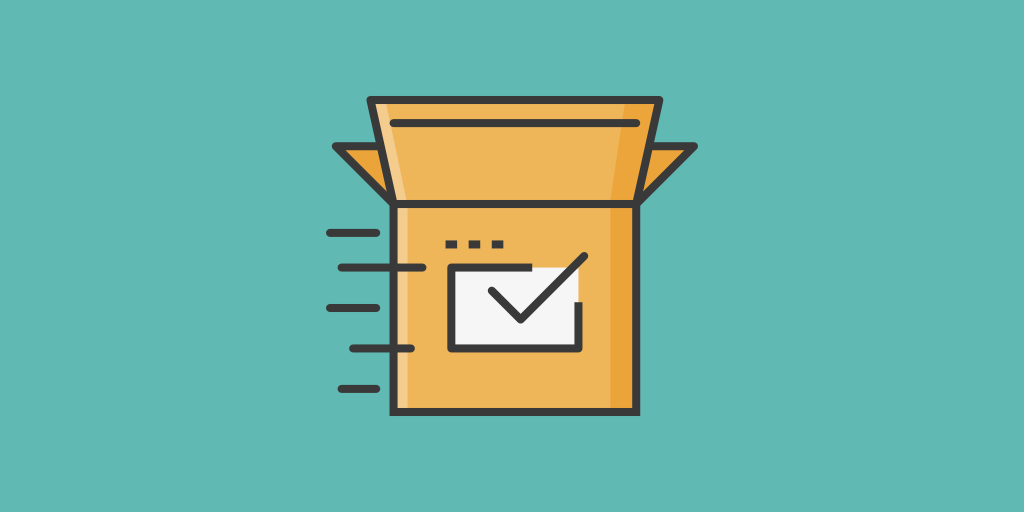 AffiliateWP 2.2 has been released and with it we have introduced a series of new features and tools that help site owners comply with the European GDPR regulations.
Referral types
In order to support a broader use-case in AffiliateWP, we have introduced the concept of referral types. This is an option stored on the referral records that indicates the kind of event that generated the referral commission. There are three referral types in version 2.2:
Sale – assigned to referrals generated by a purchase
Opt-in – assigned to referrals generated by an email opt-in form (see Opt-in forms section below)
Lead – assigned to referrals generated through the submission of a contact or inquiry form
By default, referrals are assigned a type of sale. If configured by an admin, however, referrals can instead be assigned a type of lead for certain integrations. Each of our form integrations (Gravity Forms, Ninja Forms, Formidable Forms, etc) has been updated to support a referral type selection on the form edit screen. Here's an example of the option as shown in Gravity Forms:
The opt-in referral type is given to referral records created through opt-in form submissions, another new feature in AffiliateWP 2.2.
Opt-in forms
One of the most common feature requests we have received over the last four years is for the option to collect and track email opt-ins through AffiliateWP. In version 2.2 we have made that option a reality.
The opt-in forms integrate with MailChimp, ConvertKit, and ActiveCampaign at this time, allowing site owners to collect email addresses through three of the most popular email marketing solutions available.
The opt-in form can be displayed on any page with the [opt_in] shortcode. When the form is submitted by a visitor that came to the site through an affiliate link, an opt-in referral is created, allowing you to identify the number of subscribers each of your affiliates have sent you. It is also possible to monetarily reward your affiliates for email subscriptions by defining the amount that each referral is worth in the opt-in form settings page.
GDPR privacy tools
One of the main concerns on the minds of site owners in the last six months is the new set of regulations being introduced in the EU on May 25th called GDPR. There's good reason for this as the new regulations affect everyone, not just those sites and businesses based in the European Union. In version 2.2, we have added support for the new privacy tools introduced in WordPress 4.9.6.
When a personal data request is made by a person that is also an affiliate, or has any affiliate records associated with them, AffiliateWP will append that information to the export file sent by WordPress.
In the case that a person requests their information be deleted, the associated affiliate data will also be deleted. Note: referral records will never be deleted, only the data that is personally identifiable.
We have also introduced improved settings for the Terms of Use and Privacy Policy agreement checkbox shown on the affiliate registration form. It now supports defining the exact text shown for the checkbox label:

Per-category referral rates
For the WooCommerce and Easy Digital Downloads integrations, we have introduced support for assigning a category-wide referral rate. This allows affiliate managers to more easily control the referral rate that certain groups of products should give affiliates without requiring the rate be set on each product individually.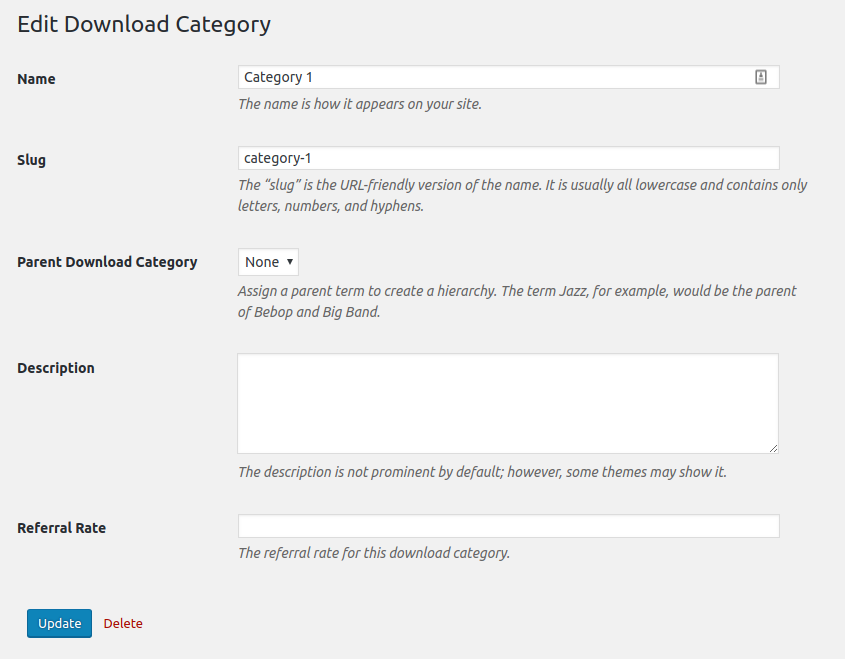 Note that referral rates assigned to specific products will take priority over the rate assigned to product categories.
Better email notification options
To give affiliate managers more complete control over the email notifications that are sent to administrators and affiliates, we have revamped the emails settings screen.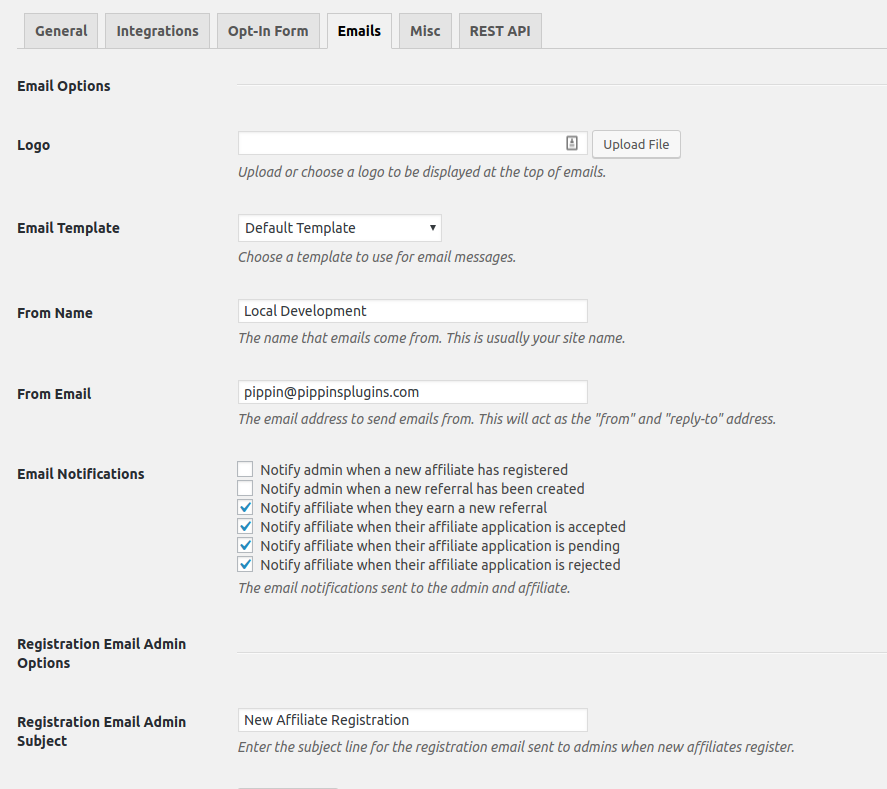 AffiliateWP now supports enabling or disabling each of the possible email notifications, including the notification sent to affiliates whenever they earn a referral commission. The subject and message settings for each notification type are now more user friendly as those that are disabled get automatically hidden from view, leaving only the relevant settings visible.
Other improvements and bug fixes
Along with the improvements detailed above, we have made several other enhancements:
For Easy Digital Downloads, referral IDs are now linked to the referral details screen in the payment notes section.
An affiliate customers database has been introduced that links email addresses to affiliate records. This will enable more advanced, future features.
The Jigoshop integration now supports the new version of Jigoshop.
For WooCommerce, affiliate cookies not created with certain permalinks when blog slug matches affiliate referral variable.
Searching referrals by campaign name did not work.
PHP error triggered when Zippy Courses integration is enabled.
The password field on the affiliate registration form can now be made optional.
Affiliate IDs incorrectly stripped from URLs when using WooCommerce with pretty affiliate links and custom blog permalinks that match the referral variable.
Referral creation fails if the description column is given a NULL value.
Improved wording on the Cookie Sharing option to make it more clear it is a multisite-specific setting.
The "Enable New Referral Notifications" checkbox in the Affiliate Area is enabled by default on all new affiliate registrations.