Incentivize affiliates through performance bonuses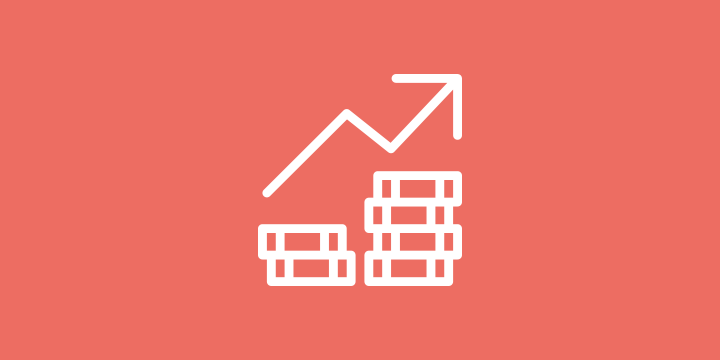 The success of affiliate programs is determined by how committed the affiliates are to promoting the product or service. As we have discussed before in our Fundamentals to Running a Successful Affiliate Program article, there are numerous ways that you can help encourage affiliates to go above and beyond to help you sell more,  but one of the most effective methods you can use is to offer bonuses to affiliates that perform exceptionally well.
There are numerous bonus types you can offer but two of most effective are higher commission rates and cash bonuses. Which bonus types you choose to offer is up to you but both are effective in encouraging affiliates to promote your products or services. You could also use both bonus structures.
Let's look at how we can setup each bonus system.
Cash Rewards
A cash reward bonus is when you award an affiliate a cash incentive for performing well. For example, you might offer affiliates a $50 bonus when they reach their first 100 successful conversions, or perhaps $100 once they have reached $5,000 in earnings.
Setting up cash bonuses is simple with the Performance Bonuses add-on, a recently released add-on from The Perfect Plugin. Once installed you can configure the bonuses you wish to offer from the settings screen:
You can setup an unlimited number of bonuses and each enable pre-requisites for specific bonuses, permitting you to build multiple levels of bonuses that affiliates can work towards.
To help incentivize affiliates, the available bonuses and the affiliate's progress towards each can be shown in the affiliate area: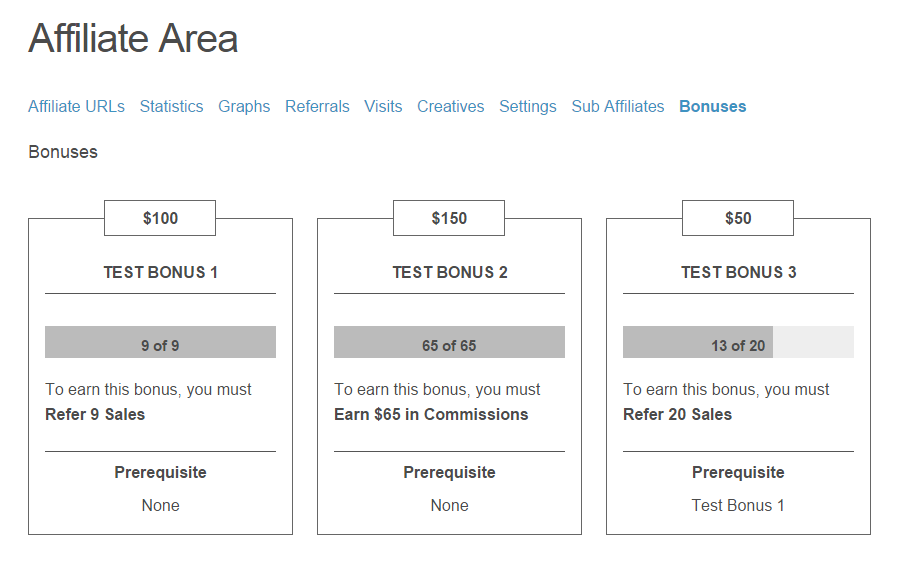 Studies have shown that in sales positions, high performers are responsible for producing 67 percent more revenue than average performers. And in many cases, the only thing separating your average affiliates from your top affiliates is a lack of motivation. Cash bonuses are a great way to help boost affiliates' motivation.
Note: Performance Bonuses is a 3rd party add-on available from the author's website. It is not included with Professional or Ultimate licenses.
Higher Commission Rates
An alternate, though just as effective, bonus system uses tiered commission rates to reward high performing affiliates with a greater percentage of each sale they generate.
A tiered rate scheme often looks something like this:
0 – 100 referrals = 20% commission rate
101 – 200 referrals = 25% commission rate
201 – 500 referrals = 30% commission rate
501+ referrals = 35% commission rate
As affiliates sale more, they earn more. It is a simple but very effective way to encourage affiliates to promote your products or services.
The Tiered Affiliate Rates add-on makes setting up a tiered performance bonus exceptionally simple. Just add the tiers in the settings pages and let your affiliates do the rest.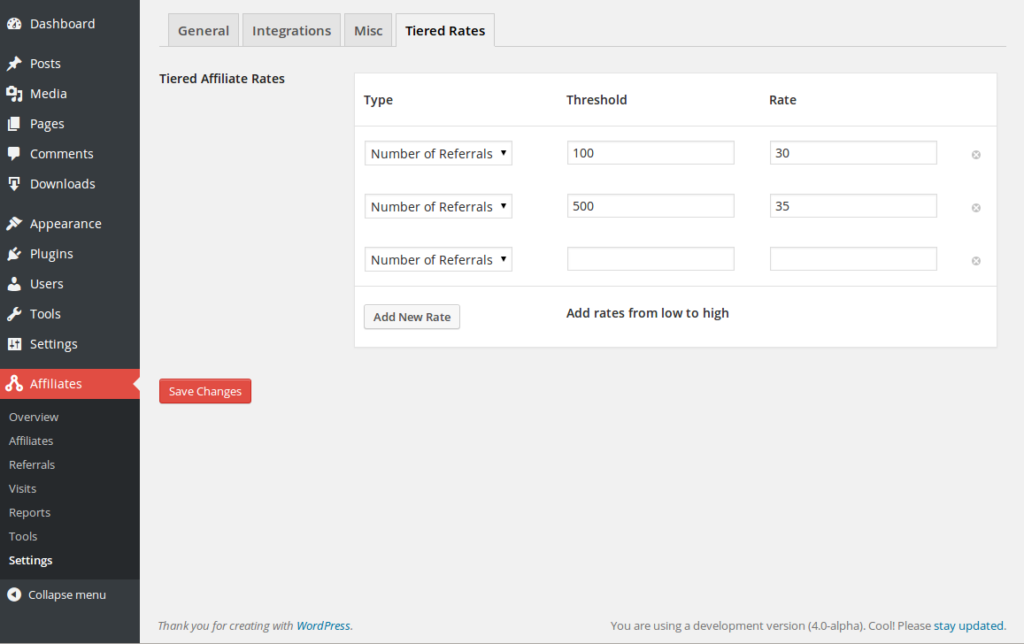 Whichever bonus model you choose to implement, they can offer significant incentives for your affiliates.