Notice: There is no legacy documentation available for this item, so you are seeing the current documentation.
How to Install and Use the Store Credit Add-on for AffiliateWP
When you mark an affiliate's referrals as paid, they will receive store credit. When an affiliate adds a product to the cart and proceeds to checkout, they will have the option of spending their store credit.
In this article, we'll show you how to install and set up the Store Credit add-on for AffiliateWP.
---
1. Installing the Store Credit Add-on
Before we get started, be sure to install and activate AffiliateWP on your WordPress site.
Once you've got AffiliateWP installed and your license is verified, you'll be able to quickly install and activate the Store Credit add-on.
2. Enable Store Credit
After installing the Store Credit add-on, the next step is to enable Store Credit. To do this, navigate to AffiliateWP » Settings » Store Credit.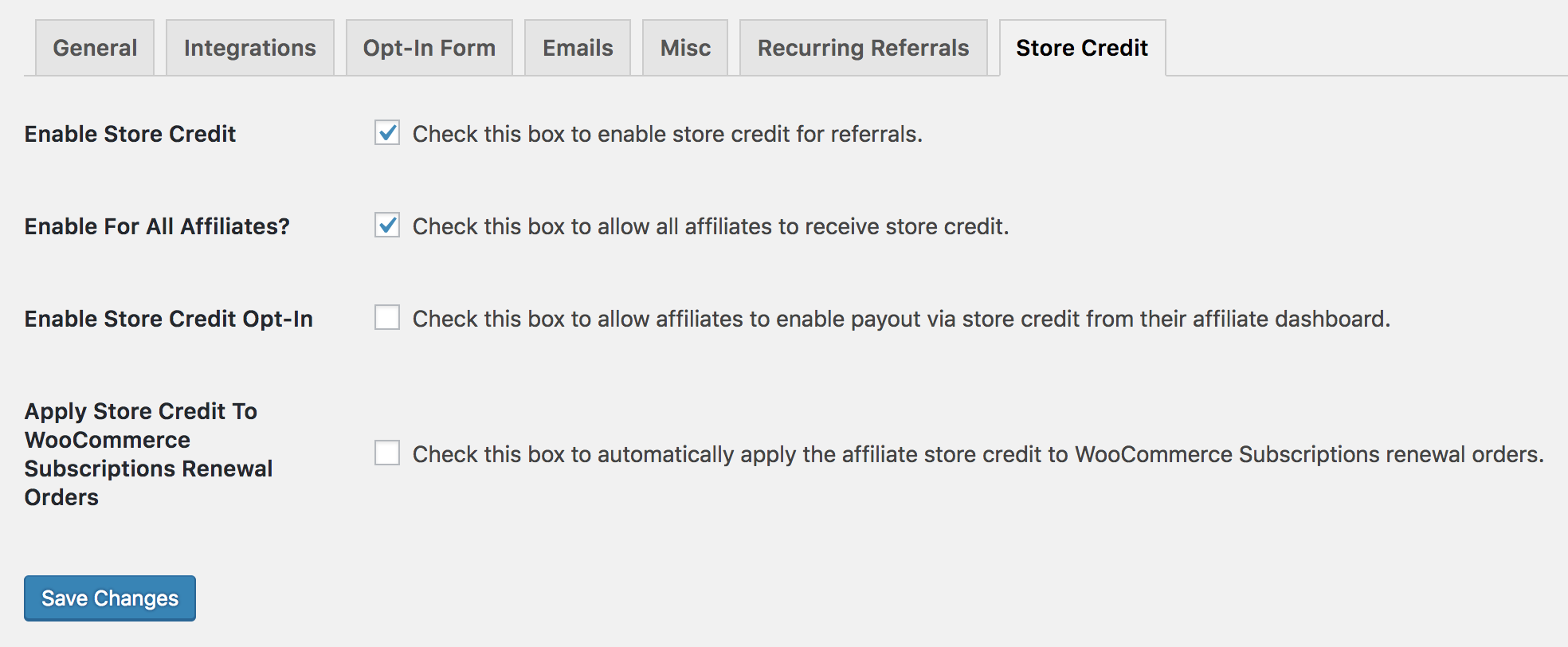 You can check Enable For All Affiliates, or leave that unchecked and enable on a per-affiliate basis on the Affiliate's edit screen:

3. Store Credit Options
You can give your affiliates the option to enable store credit from their affiliate dashboard by checking Enable Stored Credit Opt-In: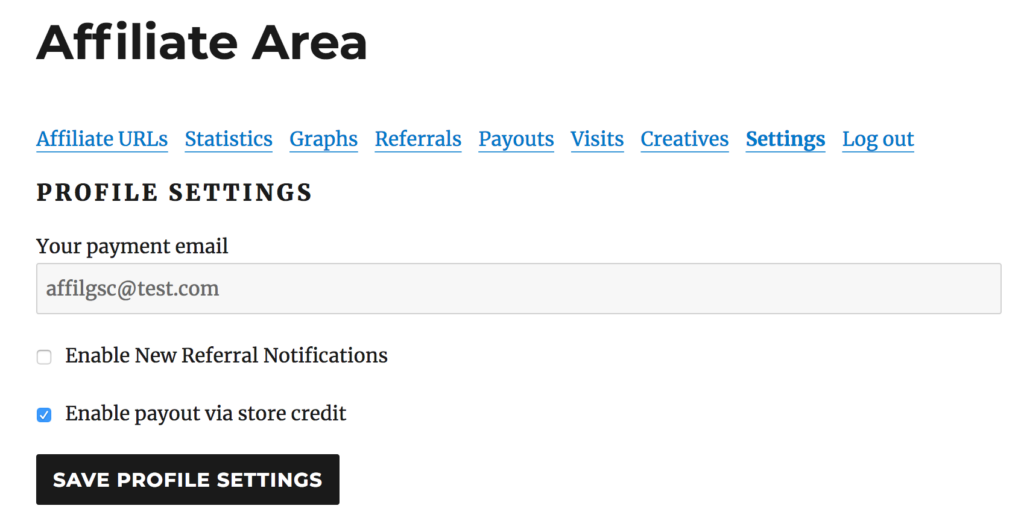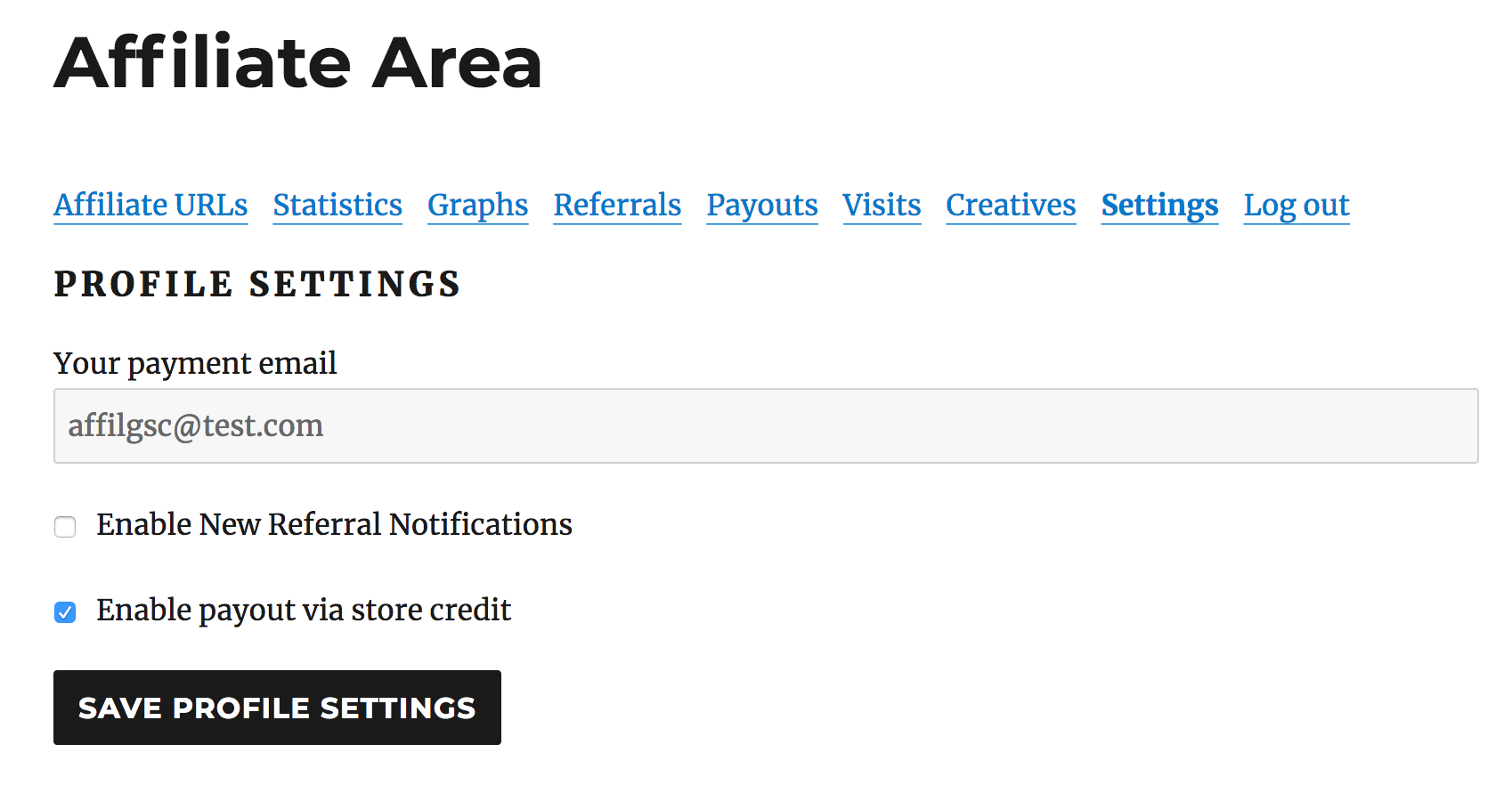 Note: This option will not appear if the checkbox Enable For All Affiliates? is checked as shown above.
You also have the option to Apply Store Credit to WooCommerce Subscriptions Renewal Orders:

4. Applying and Using Store Credit
From the AffiliateWP » Referrals admin page, click Mark as Paid in the actions column of a referral.

Once a referral has been paid, the amount is added to the affiliate's credit balance.
To remove the store credit from an affiliate click Mark as Unpaid.
WooCommerce
In WooCommerce this will be seen on the checkout screen.

Click Apply and a coupon will be created to credit the cart purchase. Make sure you have coupons enabled in WooCommerce » Settings » Checkout » Coupons or Marketing » Coupons, or this will not function correctly.
Easy Digital Downloads
In Easy Digital Downloads, you can enable Wallet like any other payment gateway. This will be seen on the checkout screen.
5. Store Credit Balance
Your affiliates can view their available Store Credit balance on the Statistics tab when they are logged in to the Affiliate Area.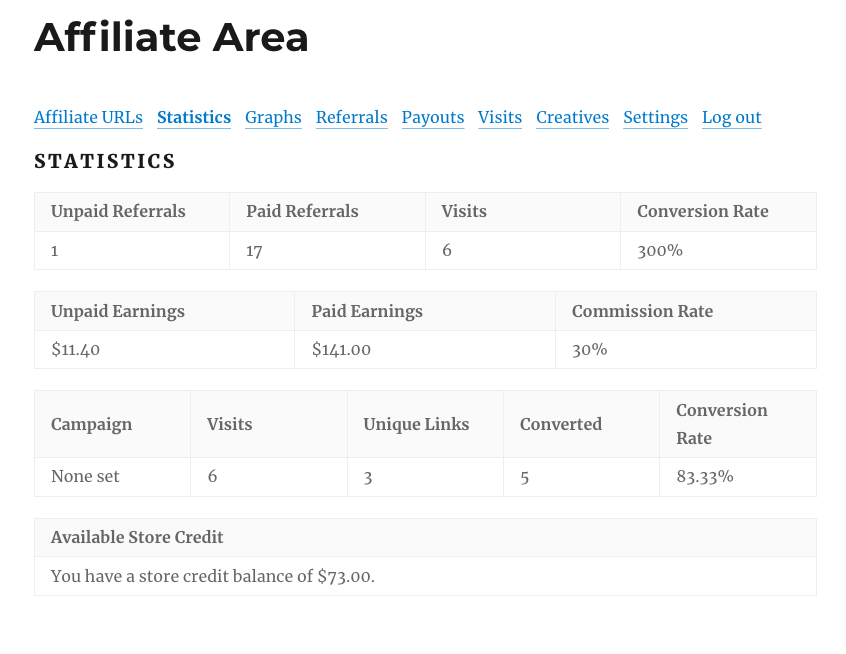 A Store Credit column containing the current balance is added to the Affiliates screen when active.

The Store Credit balance can be seen at the bottom of the Affiliate edit screen when it is active.

6. FAQ
Store Credit can also be manually awarded to an affiliate by using the AffiliateWP » Referrals » Add New Referral page.
If you need to reduce an affiliate's Store Credit balance, this requires making a small change for that affiliate's data in your site's database. Contact us in support for more details.
The following shortcode can be used to show the currently logged in affiliate's Store Credit balance.
[affiliate_store_credit]