AffiliateWP 2.5 now available!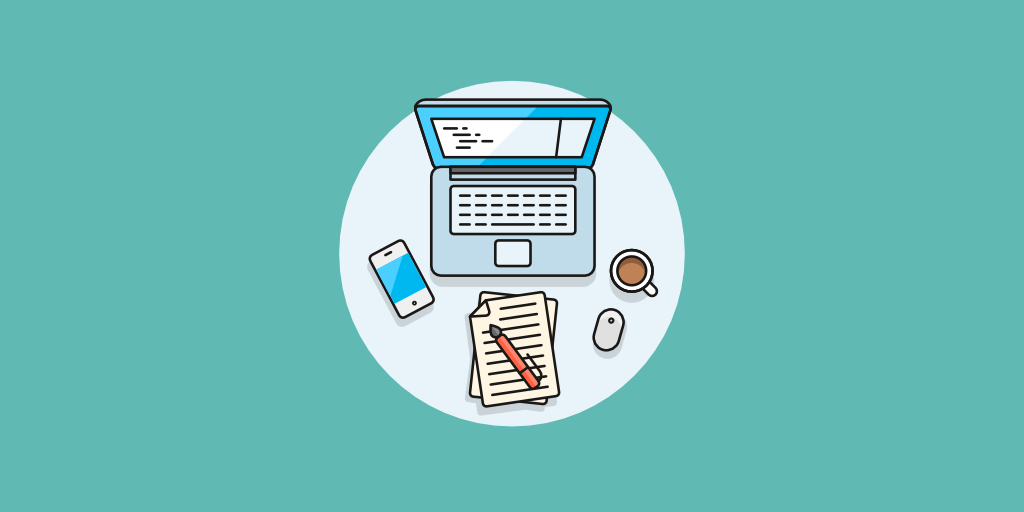 One important AffiliateWP feature is our reporting interface. These reports allow our customers to make better decisions in their business, and help facilitate affiliate program growth.
AffiliateWP has been reporting data for for a long time, but we noticed that there were some blind spots in these reports. AffiliateWP 2.5's primary focus is to expand our reports to include metrics that were previously difficult to obtain.
These new metrics help you answer some questions, like:
How much revenue are your affiliates generating for your store?
How much has your affiliate program increased sales?
How have your affiliate-generated sales numbers changed over time?
The sales report interface
The sales metrics currently works with 3 integrations. Easy Digital Downloads, Restrict Content Pro, and WooCommerce. If you are not using one of these integrations, you will not see the sales interface.
Navigate to Affiliates → Reports. From there, click on the "Sales" tab. Here, you will see all of the new metrics added in version 2.5.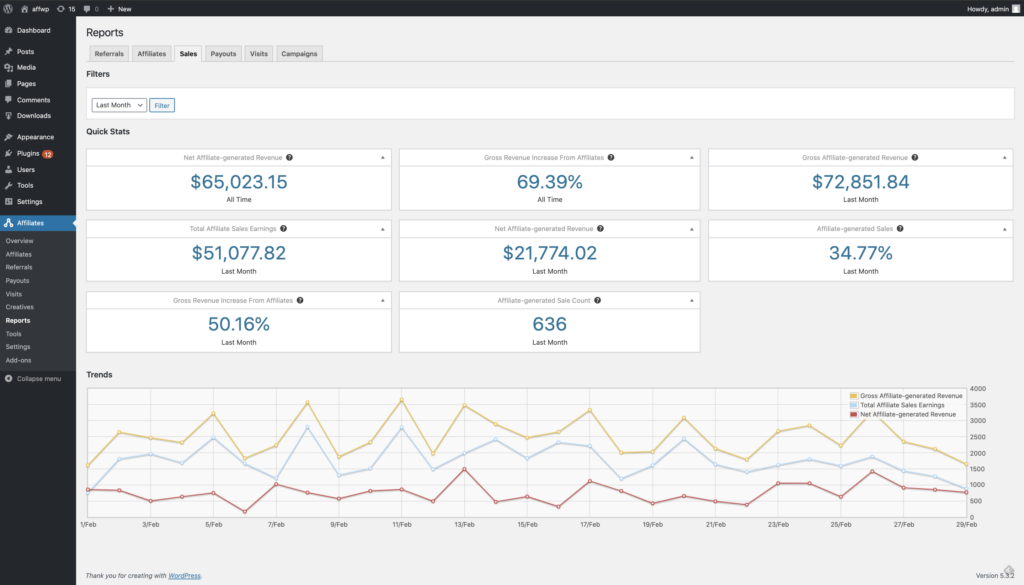 Naturally, you can view metrics for a specific date range.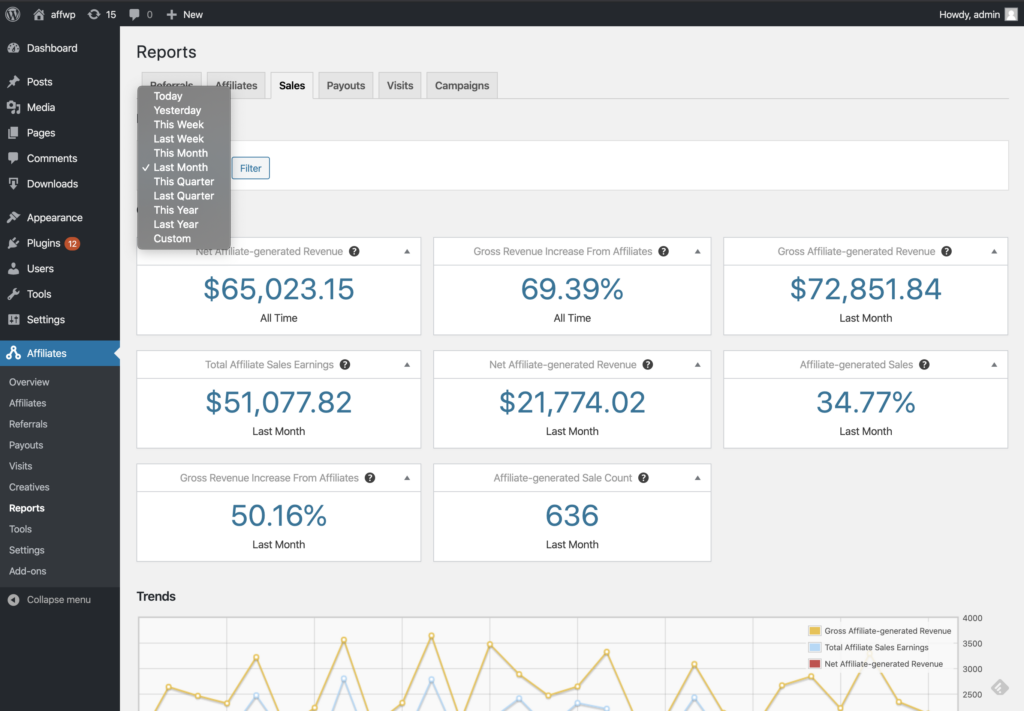 One thing we did notice about these metrics, is that it can be difficult to understand exactly what these metrics are. To help with this, we have added tooltips beside each metric that provides more details.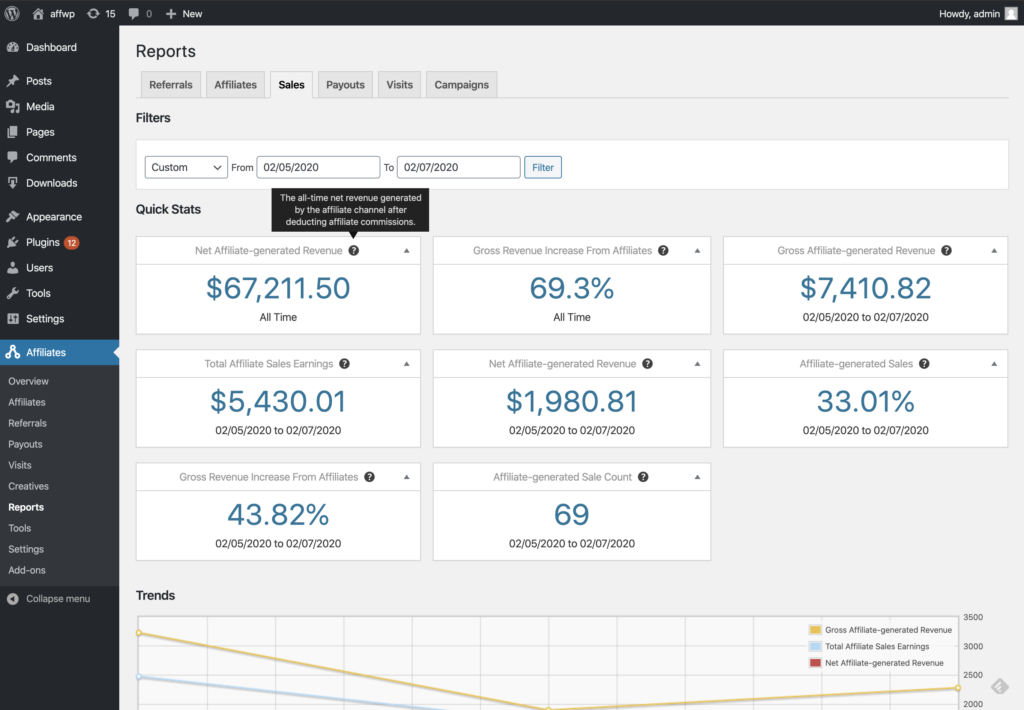 No vanity metrics here
We spent a lot of time thinking through what metrics we should provide. It's important that we provide just enough data to answer the important questions. Anything else will make the interface more-cluttered, and cause our system to be less-helpful. We landed on six key metrics:
Net Affiliate-generated Revenue
This is the total revenue earned as a result of affiliate-generated sales, with affiliate earnings deducted.
For example, if your store earned $1,000 in Gross affiliate-generated revenue, and $200 was earned by affiliates as a result of affiliate-generated sales, the Net Affiliate-generated revenue would be $800.
Gross Revenue Increase from Affiliates.
This shows the increase in gross revenue as a result of affiliate-generated sales.
For instance, let's say you made $1,000 in revenue and $200 of that was affiliate-generated, the gross revenue increase from affiliates would be 25%.
Gross Affiliate-generated Revenue
This is the total revenue earned as a result of affiliate-generated sales.
In other words, this helps you understand how much money your store earned from your affiliate program.
Total Affiliate Sales Earnings
This is the total amount earned by affiliates as a result of affiliate-generated sales.
In other words, this tells you how much money your affiliates earned from your affiliate program.
Affiliate-generated Sales
This is the percentage of sales generated by affiliates.
For example, if you have 100 sales, and 35 of them were affiliate-generated, this would be 35%.
Affiliate-generated Sale Count
This is the total number of affiliate-generated sales.
Data prior to version 2.5 is usable
At the onset of this project, we knew we wanted all of the historical data to be usable on existing sites. To accomplish this, we sync the relevant sales data into a custom database table. This keeps reports running fast, regardless of what integration, or how many integrations you're using.
When you first activate AffiliateWP 2.5, you will be prompted to import sales data from each active integration that supports sales reporting. This prompt may also pop up any time you enable a previously disabled integration. This may take some time to import, but it's worth it!

Other improvements and bug fixes
Cleaned up the label spacing between settings screens
Improved the integration API, making it easier for third parties to create a custom integration
Added relevant sales data to system info
Added several methods that make calculating sales data possible
Added helper functions to generate and format percentages
Added REST support for sales data
Version 2.5 is available now. You can download it from your account page or update directly from your WordPress plugins screen if the plugin is already installed with a valid license key. Don't have a license key? Visit our Pricing page.