Now in beta: a better affiliate experience with the Affiliate Dashboard pro add-on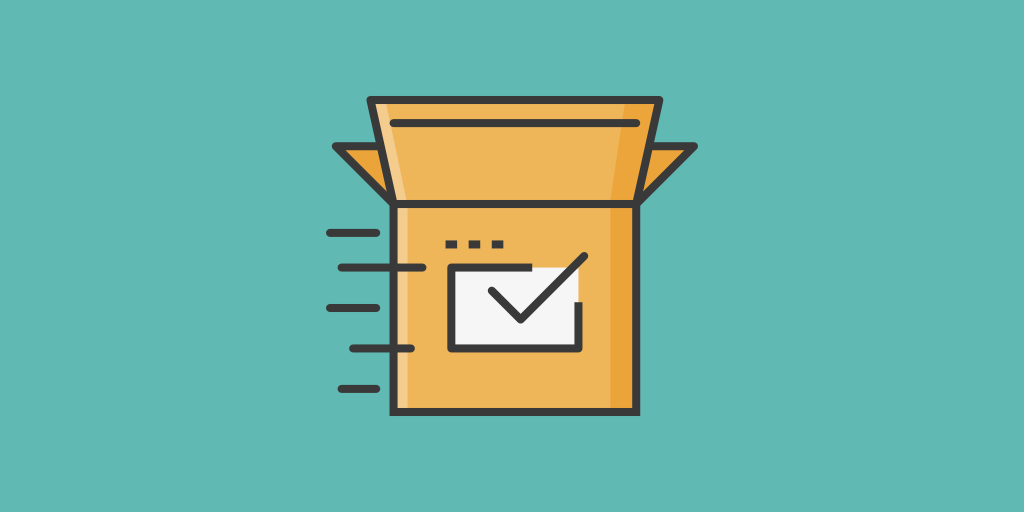 You've been asking for it. So we've been building it!
After three months of hard work, we're putting the finishing touches on and presenting to you the first beta version of our newest pro add-on, Affiliate Dashboard.
Many of you have been asking for a better affiliate experience for quite some time:
"We need a more customizable Affiliate Area experience."
"The Affiliate Area doesn't look so good on my theme."
"I wish the Affiliate Area was more like a SaaS platform experience."
Your feedback has been heard loud and clear. Here's a sneak peek of what the dashboard looks like!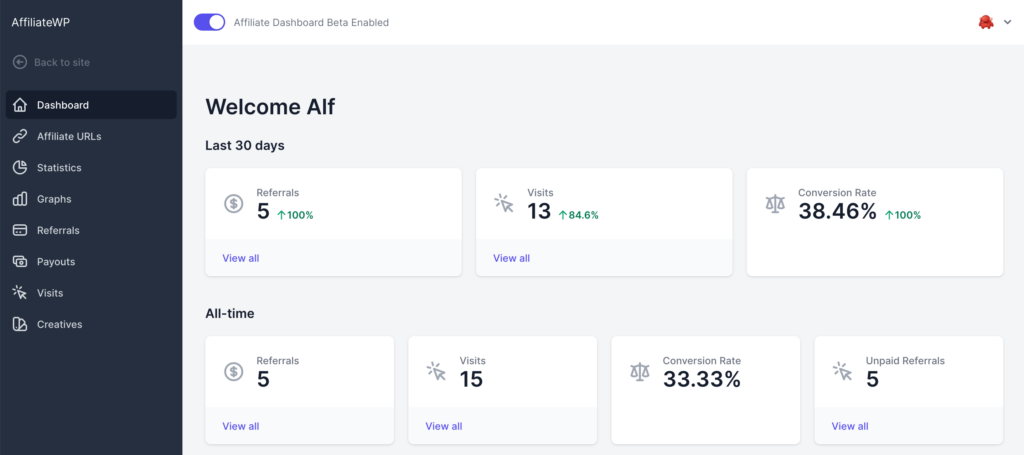 Affiliate Dashboard is a sleek, easy-to-use portal that feels tailor made for affiliates. It looks and feels like a collaboration hub.
The dashboard has its own style and full-screen design, so it will look fantastic on any theme. You won't be beholden to themes with limited styling or customization options.
It's also easier than ever to find stats, generate affiliate URLs, and access everything else an affiliate needs to be successful.
Features of note:
Mobile-ready design
Sortable tables
Modern creatives management
Coming soon: full support for all of our pro add-ons
If you are also one of our affiliates, you can take Affiliate Dashboard for a test drive right now! Log in to your AffiliateWP Affiliate Area and click the "Enable Affiliate Dashboard Beta" button to see it in action. But don't worry, if you want to stick with the familiar interface, you can always switch back with just a click of the toggle at the top.
The beta version of the Affiliate Dashboard add-on is available to install on your site today. Note: beta software should never be installed on a production website. If you're helping us test this awesome new add-on, we'd love to hear from you.
Requirements: