Affiliate Dashboard Beta 2: getting better every day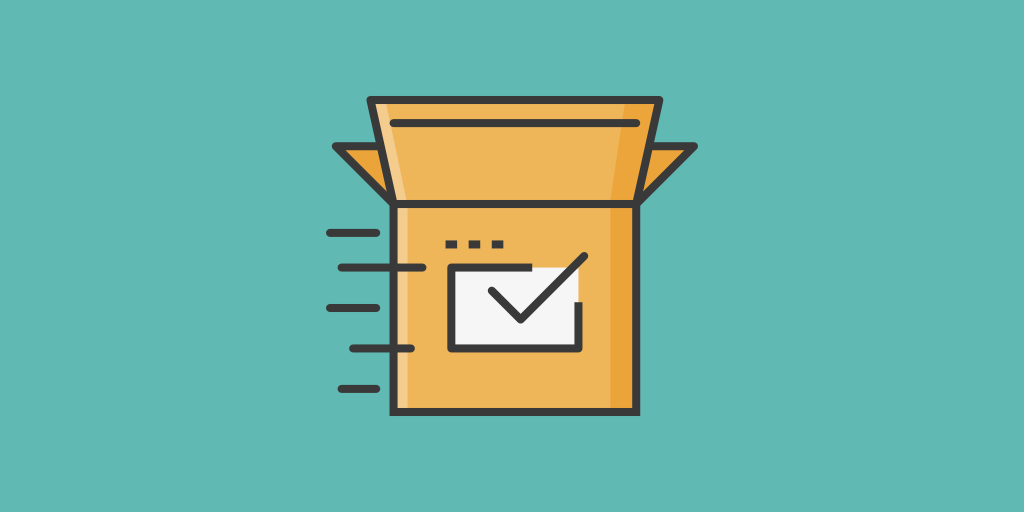 The entire team is working on this game-changer.
A few weeks ago we told you about our new Affiliate Dashboard. It's now in beta phase 2. Not an hour goes by that our global team of developers is not adding to the final polish. Your affiliates are going to l-o-v-e it.
What is the Affiliate Dashboard again?
The Affiliate Dashboard is a beautiful, mobile-friendly alternative to the Affiliate Area. You may have found that getting the Affiliate Area to look the way you want with your existing WordPress theme has been challenging in the past. If you have, this solution is for you.
It looks great and works great alongside any WordPress theme right out of the box. No customization or coding needed. Learn more about it here on our first beta announcement.
So, what's new?
😃 Thanks for asking. We're testing and retesting everything. We're adding features that you might never really be aware of. These features will allow you to provide your affiliates with the tools they need to quickly get up and running to promote your product.
We have finished some big things you'll like:
Payouts Service integration – registration forms and settings panels for the Payouts Service will look perfectly integrated
Store Credit integration – if you pay affiliate commissions with store credit the Affiliate Dashboard will integrate nicely with the Store Credit official free add-on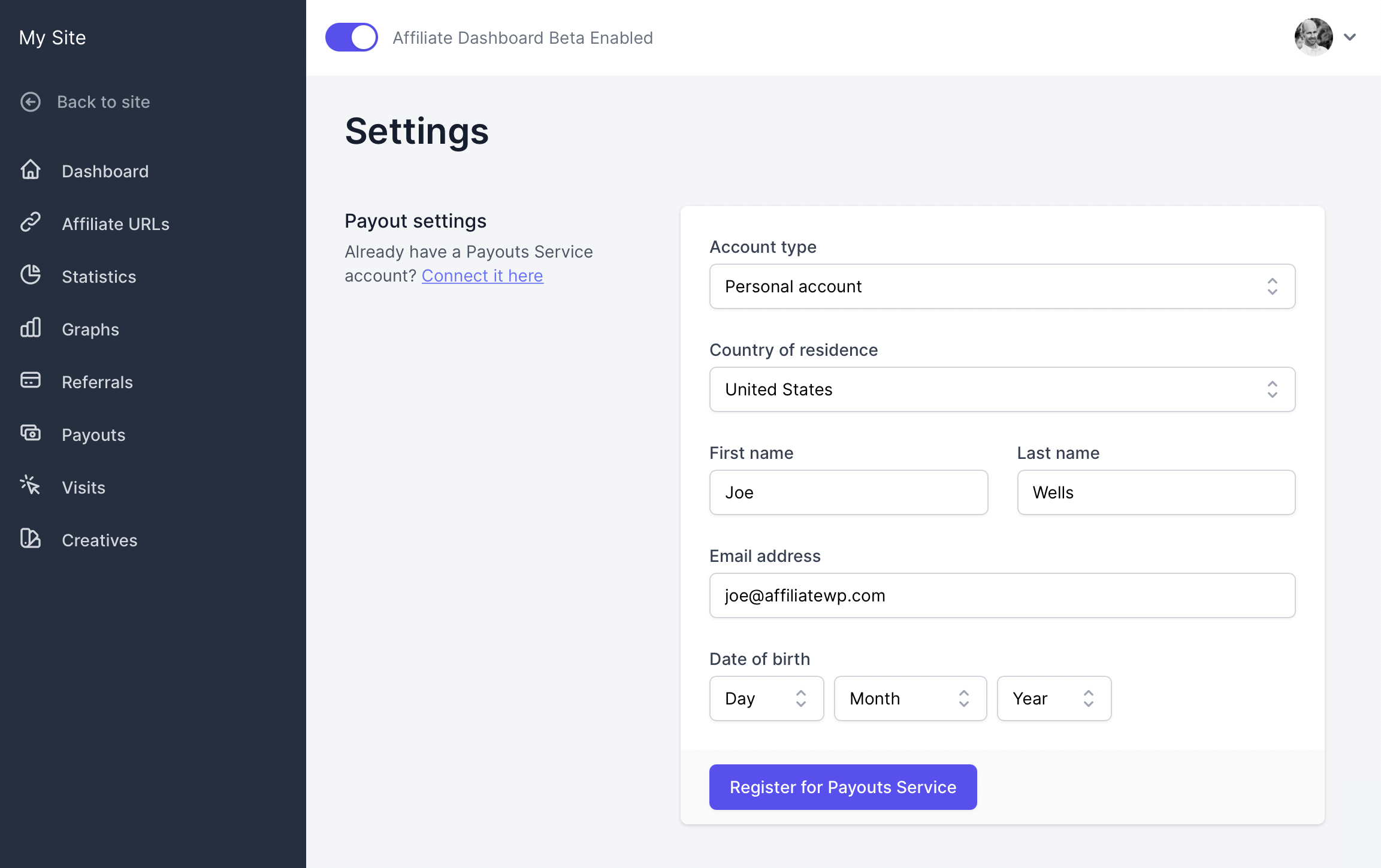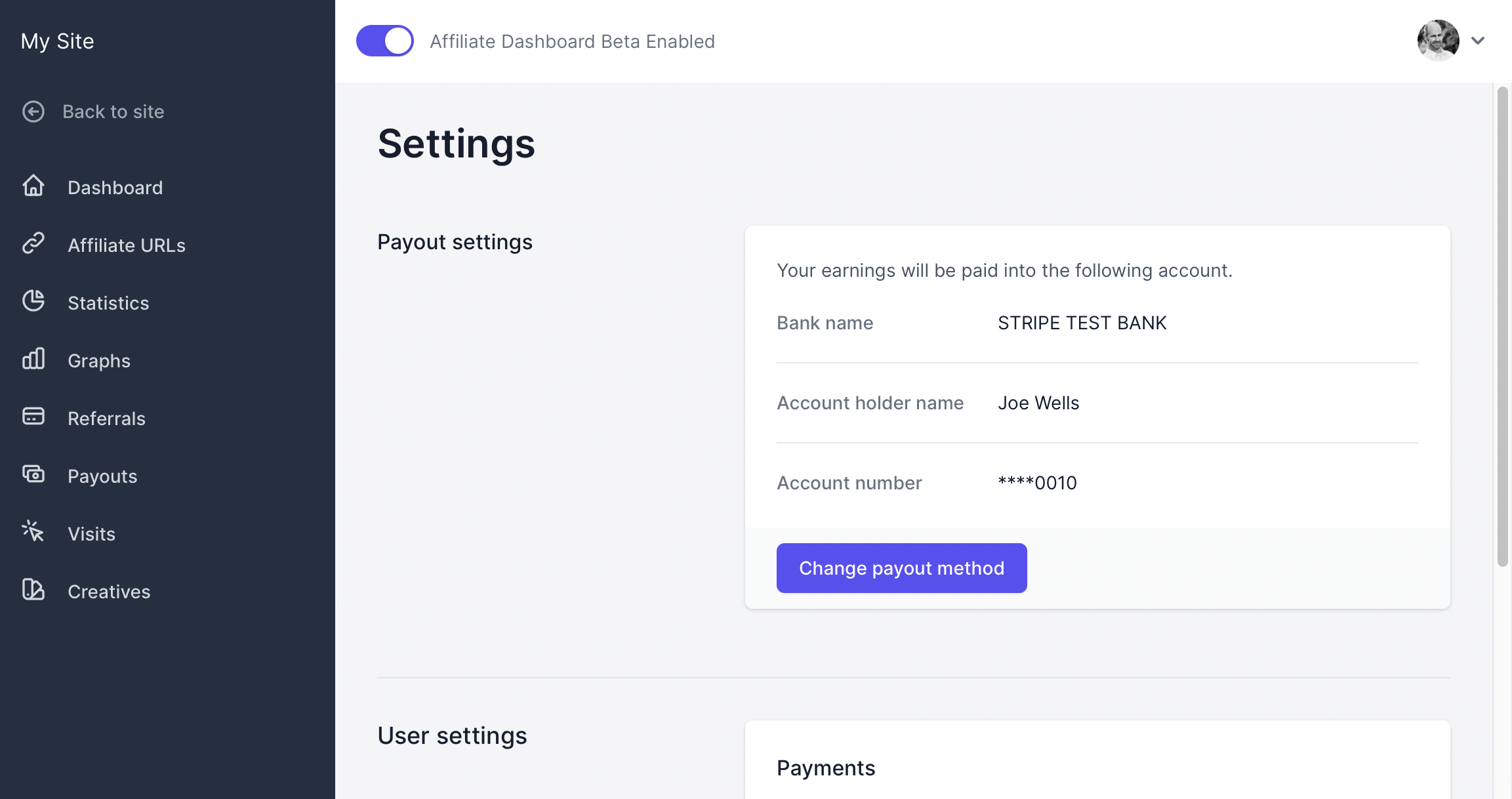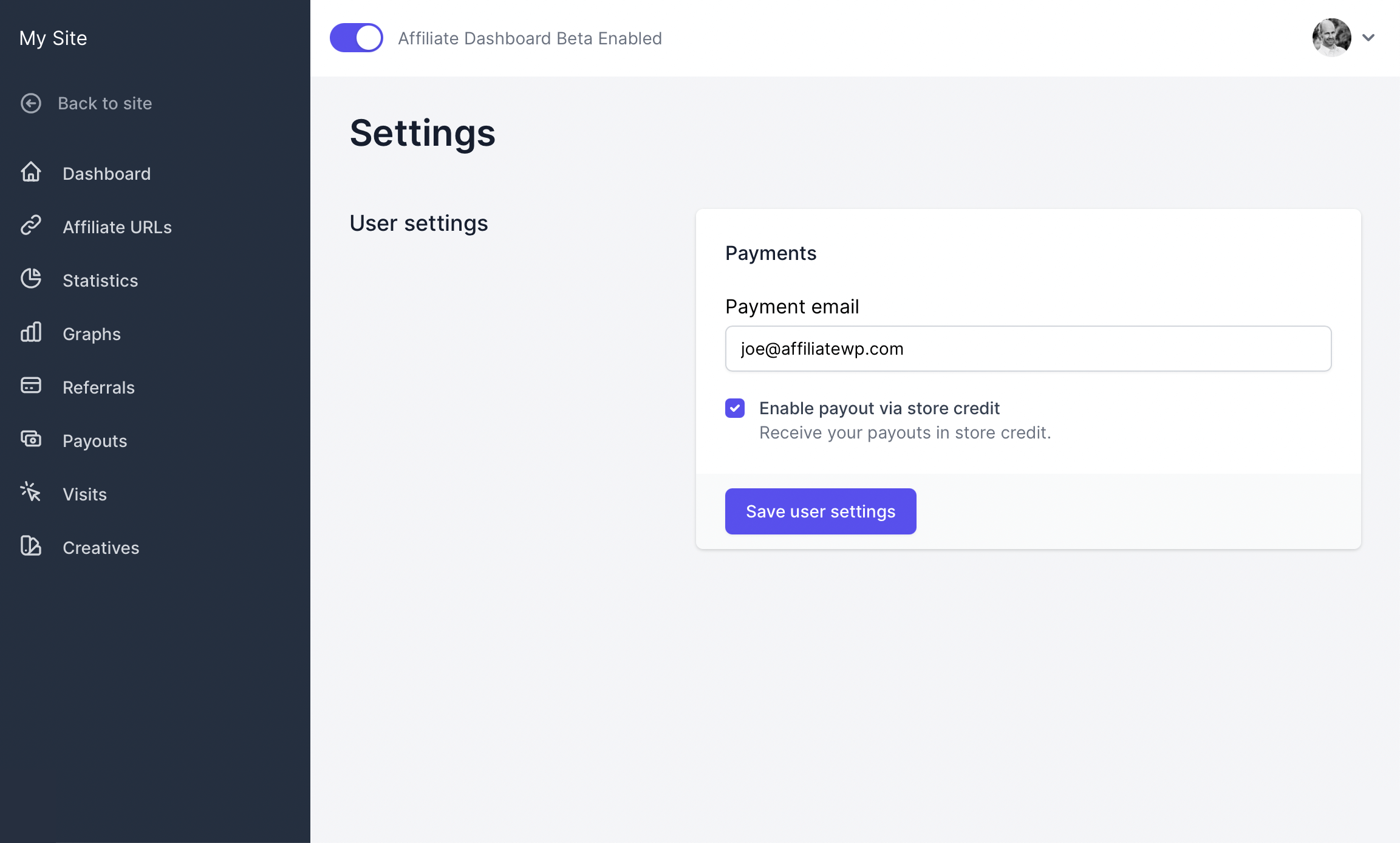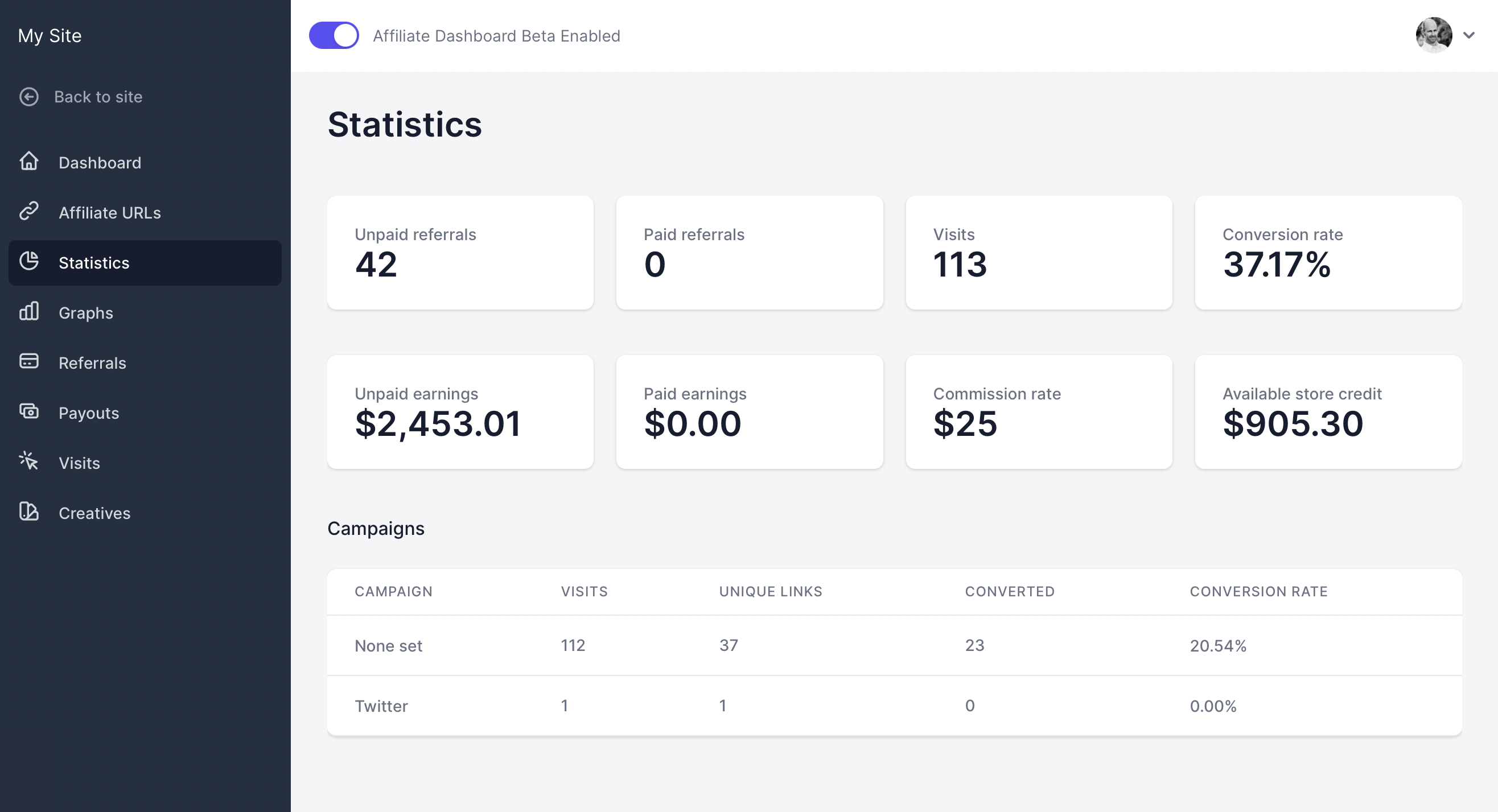 We have completed fixes and tweaks that will make The Affiliate Dashboard oh-so-nice:
Fixes:

Using browser's back/forward button now work on specific screens🔥
JavaScript errors on some screens are now fixed
Header has been optimized for smaller screen sizes
Icon colors now show correctly on visits screen

Tweaks:

Permalinks are now automatically flushed if 404 page detected 💯
The site name is no longer clickable
Affiliate URL fields have been optimized for smaller screens

And many more behind-the-scenes improvements
See it in action
If you are one of our affiliates, you can take the Affiliate Dashboard for a spin right now. First, log in to your AffiliateWP Affiliate Area. Next, you'll see a button at the top to "Enable the Affiliate Dashboard Beta". Lastly, you can switch back and forth as much as you want between the new Affiliate Dashboard and Affiliate Area.
Professional license holders can download and install the beta version. Log in to your account and you'll see it under downloads. Remember, we strongly discourage installing beta software on your production server, but you can enjoy seeing it in action on your staging, development or local install.
If you are trying it out or helping us test the new add-on, we want to hear from you! Share what you like, love, or don't like at any time.
Great! But…when will it be done?
As of today, we are on track to have it done before the end of Q1 2021. So, real soon!
Affiliate Dashboard Requirements:
A Professional license (upgrade today to get access to this and 14 other pro add-ons!)
AffiliateWP 2.6.4.1 or newer, PHP 5.6 or newer, WordPress 5.0 or newer
➡ Purchase a Professional license today to have access to this and 15 other pro add-ons
➡ Login to upgrade your license to Professional or download the beta