Version 1.7 released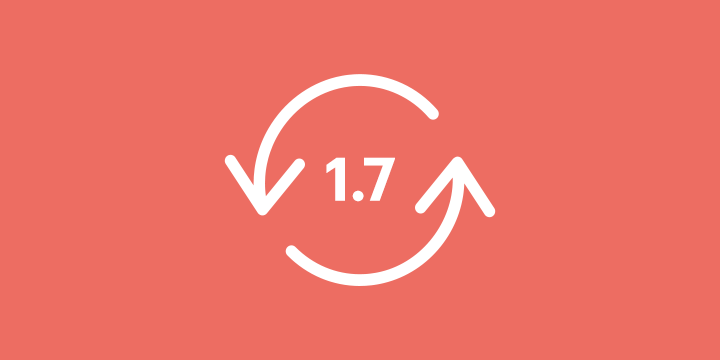 Today we are thrilled to announce the release of version 1.7 of AffiliateWP. This update has been in development for nearly 5 months and includes a significant number of improvements.
Over 30 distinct improvements are included in this release and 20+ bug fixes. Of the improvements, there are a few significant ones we would like to highlight.
s2Member integration
s2Member is a hugely popular membership / eCommerce plugin for WordPress and with v1.7 it is now an officially supported integration with AffiliateWP. You can learn more about enabling support for s2Member in our documentation.
Zippy Courses integration
Zippy Courses, a popular LMS system for WordPress, is now fully supported in AffiliateWP. With a single click, enable referral tracking in Zippy Courses.
WP EasyCart integration
WP EasyCart is a popular eCommerce plugin for WordPress and is now officially supported by AffiliateWP. Enable the integration in settings and reward affiliates commissions on purchases they help generate for your store.
URL campaign tracking
In version 1.7, affiliate URLs can now include a campaign parameter to help you better track and monitor the performance of affiliate links.
Other improvements have been made throughout the plugin, along with numerous bug fixes as well.
New features:
URL Campaign tracking with full statistics in Affiliate Area
Affiliate rejection emails
New option to disable emails
New option to credit the last referrer
Option to disable referrals for specific forms in Gravity Forms and Ninja Forms
Referral information now displayed on order screen of Paid Memberships Pro
Per membership commission rates for Restrict Content Pro and MemberPress integrations
New option to configure the number of items shown per page in admin screens for Affiliates, Referrals, Visits, and Creatives
Affiliate accounts can now be created with any status
New integration for WP EasyCart
New integration for s2Member
New integration for Zippy Courses
reCaptcha version 2.0 now supported on registration screens
User import now supports importing just users of a specific role
User searching when creating affiliate accounts is now more reliable
New template file for creatives
Bugs fixed:
URL fragments improperly removed with [affiliate_referral_url] shortcode and URL generator in [affiliate_area]
Pretty permalinks cause 404 error on taxonomy archive pages
Creative previews are cropped improperly
Website URL field on registration form can be bypassed by entering a space
Shortcodes not registered properly during AJAX requests
Affiliate emails sent to payment email instead of account email
Incorrect total items count when filtering Visits table
Lower Delete bulk action not working properly
Referral rates cannot be set as 0
Fatal error during updates with iThemes Sync plugin
Emails not sent properly during automatic affiliate registration
Settings not properly sanitized during save
Commission rates set as 1% get changed to 100%
Missing and incorrect text domains on some text strings
No admin notice shown when referral is deleted