Direct Link Tracking released!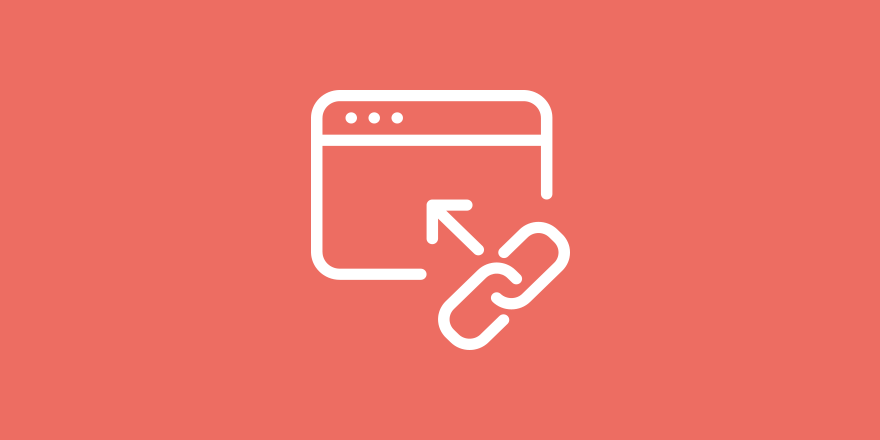 We are super excited to announce the launch of an awesome new pro add-on: Direct Link Tracking!
What is Direct Link Tracking, you ask? Direct Link Tracking allows affiliates to link directly to your site without the need for an affiliate link.
Here's why Direct Link Tracking is incredibly valuable
If a visitor recognizes an affiliate link whilst viewing an affiliate's site, they'll know an affiliate may earn a commission if they click that link. In some instances an affiliate link may make a visitor skeptical of your site content, and they will choose not to click the link. A potential customer who doesn't click an affiliate link could mean a missed sale opportunity for you (and a missed commission for your affiliate).
Enter Direct Link Tracking!
By using Direct Link Tracking, visitors will be completely unaware of any affiliate links, greatly increasing the chance of clicking a link to your site and completing a purchase. You'll be happy because you get more sales, and your affiliates will be happy because they earn more commission.
How does Direct Link Tracking work?
When the Direct Link Tracking add-on is activated, affiliates can enter their website's domain (or multiple website domains) into their Affiliate Area on your site. Once they've submitted a domain for approval, and it is approved by the site administrator, the affiliate can link directly to your site, from theirs, without using their referral link.
When a visitor clicks the link on the affiliate's website and arrives on your site, the domain is looked up in the database. If the domain belongs to an affiliate, that affiliate's ID is stored in the browser's cookies, just like a normal affiliate link.
If the customer then completes a purchase (or other conversion), a referral will be created for the affiliate.
An example of Direct Link Tracking
Your site is called MyStore.com, and you have installed, activated and set up Direct Link Tracking (make sure to let your affiliates know about Direct Link Tracking).
Jane (the affiliate) is promoting your site on her blog site, which she owns. The domain for that blog is JanesCoolBlog.com.
Jane submits JanesCoolBlog.com to you as a Direct Link Domain via her Affiliate Area for approval. You approve her site, and she can now link directly to MyStore.com.

Direct Link Tracking settings in the Affiliate Area (under Settings tab). Affiliates can add additional domains if the site administrator allows multiple domains to be registered.

Jane writes a new article about your products/services on her website and links directly to your site (MyStore.com) without using the affiliate referral variable and her ID or username.

Previously she had to use MyStore.com?ref=35 or MyStore.com/ref/jane. She now writes "Make sure to visit

MyStore.com

for great products and support!" and links directly to your site. No affiliate link parameters are required.

Every purchase that comes from JanesCoolBlog.com will now be automatically credited to Jane's affiliate account on your site, without Jane needing to use a referral link.
Jane will receive a referral for each new purchase as normal.
Pretty cool, right? We think so too!
Key features
Dedicated "Direct Links" screen: A "Direct Links" area is added to the WordPress admin for a full overview and easy management of all direct affiliate links.

Domain approval: An affiliate cannot earn commission and link directly to your site unless you approve their domain.
Enable globally or per-affiliate: Enable Direct Link Tracking on a global or per-affiliate level.
Maximum number of domains: Set the number of domains an affiliate can enter on a global or per-affiliate level.
Change domain status: Approve, reject, delete, or make direct links inactive from the central "Direct Links" admin screen.
Manage from Edit Affiliate screen: Add or edit direct links for an affiliate from their "Edit Affiliate" screen.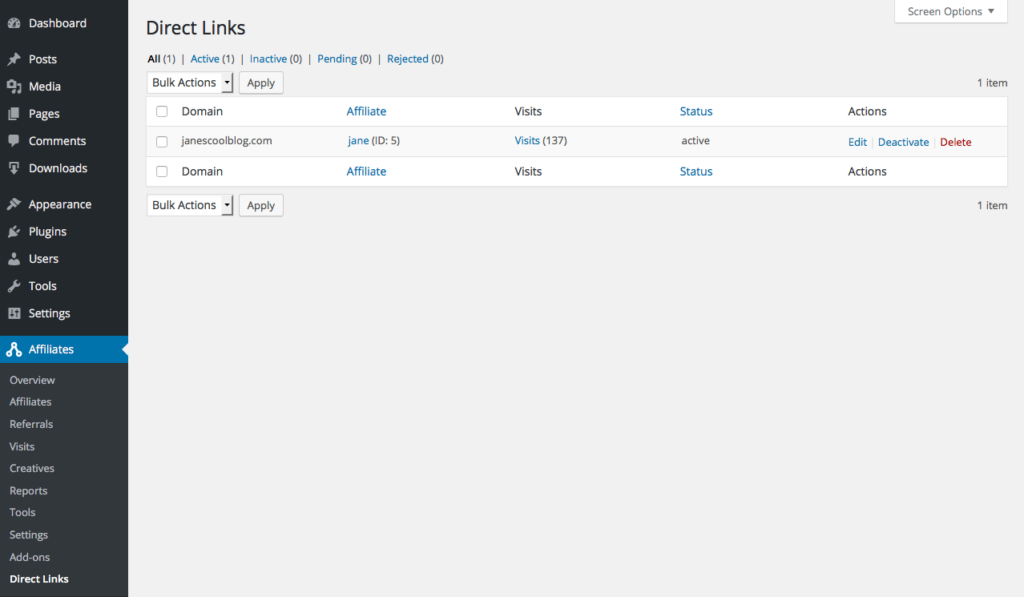 Direct Link Tracking is a game-changer when it comes to affiliate tracking. It creates a direct link between your affiliate's website and your site – no referral links necessary!
The Direct Link Tracking pro add-on is available now for all Professional and Ultimate license-holders, and can be downloaded from your account page.
If you have a Personal or Plus license, you can easily upgrade with just a couple of clicks from your account page.
Don't have a license yet? Check out our pricing!