Mailchimp
Add new affiliates to your email list and track referrals for Mailchimp opt-in forms with the AffiliateWP + Mailchimp integration. Effortlessly add newsletter opt-ins to your affiliate registration forms and affiliate tracking to your Mailchimp opt-in forms.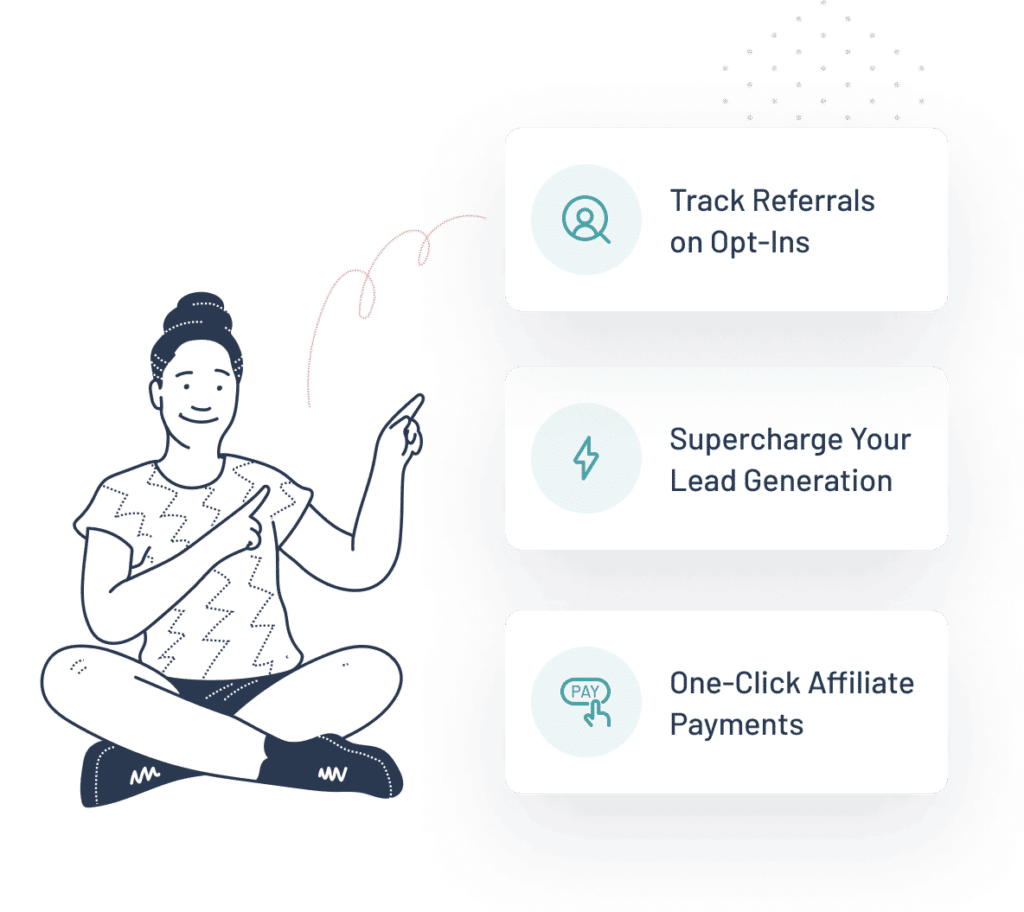 Effortlessly Track Mailchimp Opt-Ins
Easily create an affiliate opt-in form and send contacts to your Mailchimp email lists. Incentivize your lead generation by tracking referrals and paying a small commission on Mailchimp opt-ins.
Track Referrals on Opt-Ins: Allow affiliates to promote your sign-up forms by tracking referrals and offering a small commission for opt-ins.
Supercharge Your Lead Generation: Affiliates can boost your lead generation by promoting your opt-in forms to new audiences.
One-Click Affiliate Payments: Keeping track of referrals and paying affiliates couldn't be easier with AffiliateWP.
Instantly Add Affiliates to Your Email List
The Mailchimp integration allows affiliates who sign up for your program to opt-in to your email marketing and receive your affiliate newsletter. Download the addon and start segmenting your affiliates to optimize your communication.
Automatically Add Affiliates to Mailchimp: Once your affiliate opts in, they'll automatically receive your email sequences.
Improve Your Affiliate Onboarding: Set up your Mailchimp sequences to introduce affiliates to your brand and help them sell more of your products.
Automate Important Communication: Engagement is a huge part of an affiliate program. Start the conversation with automatic emails and build from there.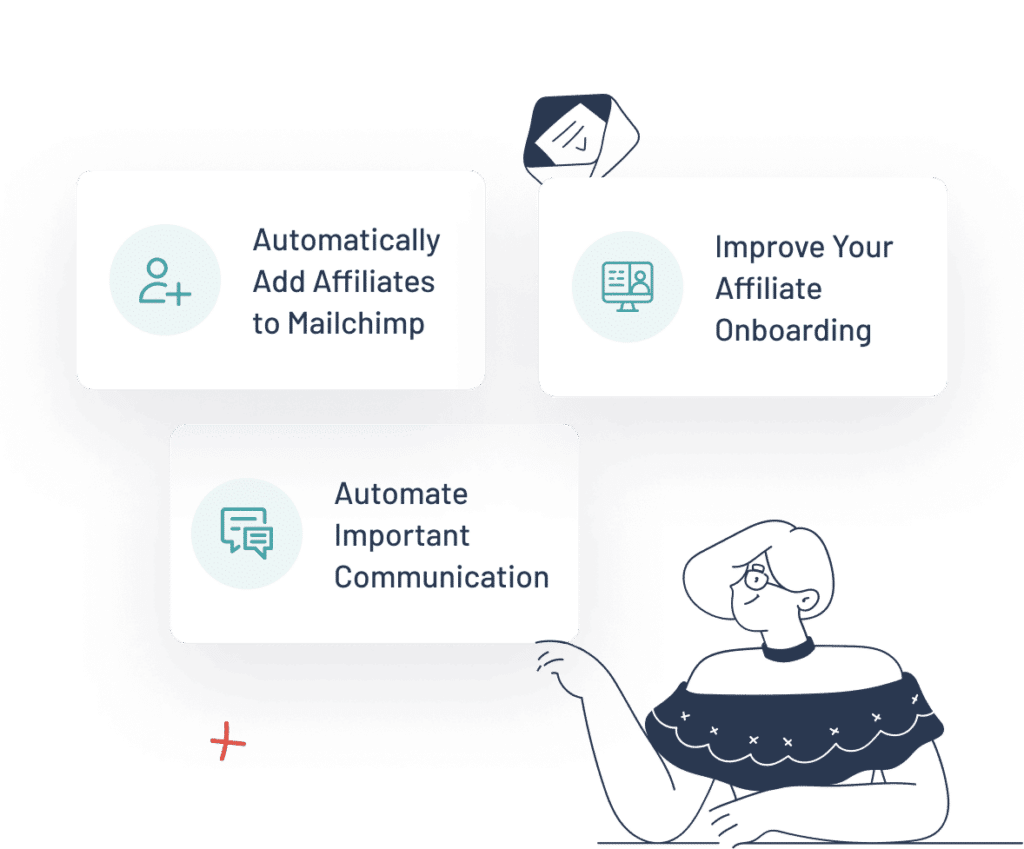 Next Steps to Add Affiliate Tracking to Mailchimp
You can easily create trackable opt-in forms with Mailchimp. When a visitor submits the form, their email address is sent to Mailchimp and a referral is generated for the affiliate who referred them. See our helpful documentation to learn more.
Install AffiliateWP
Add an opt-in block or shortcode to your page
Start Getting More Sales Today with AffiliateWP
Launch your affiliate program today and unlock a new revenue channel to grow your business faster.
Explore Our Powerful Affiliate Marketing Features
AffiliateWP is packed full of features to grow your business more quickly.
Grow Your Brand and Boost Conversions
AffiliateWP is the most powerful WordPress affiliate plugin. Set up your affiliate program in just a few minutes to start tracking referrals.
Get More Out of Your Marketing Budget
Build an army of affiliate marketers who work on commission. You only pay when they make a referral.
Access Professional Marketers
Gain access to highly skilled marketers with the knowledge and tools to grow your sales.
Focus on the Tasks that Will Grow your Business
Let affiliates take some of the responsibility for implementing complex marketing strategies.
Immediately Grow Your Brand Reach
Affiliates can introduce your brand to large, targeted audiences almost overnight (in a cost-effective way).
Over 80% of brands run affiliate programs.
Affiliate marketing is the top customer acquisition channel for 40% of US merchants.
More than 85% of marketers expect affiliate marketing revenue to grow.