Notice: There is no legacy documentation available for this item, so you are seeing the current documentation.
We often receive the question "How do I get affiliates?" If you're integrating with WooCommerce and are an Pro license holder, we've made the recruitment process a little easier with the Affiliate Signup Widget. This feature will display a signup widget to encourage your existing customers to register as an affiliate, so they can begin promoting your website and earning referral commissions.
In this tutorial, we'll show you how to enable, and configure the Affiliate Signup Widget, as well as list the different areas where it will appear for your customers to take action.
---
1. Enabling the Affiliate Signup Widget settings
To start, go to AffiliateWP » Settings » Affiliates, and enable the two settings that are required to allow the widget to display.
Allow Affiliate Registration
Convert customers into affiliates using the affiliate signup widget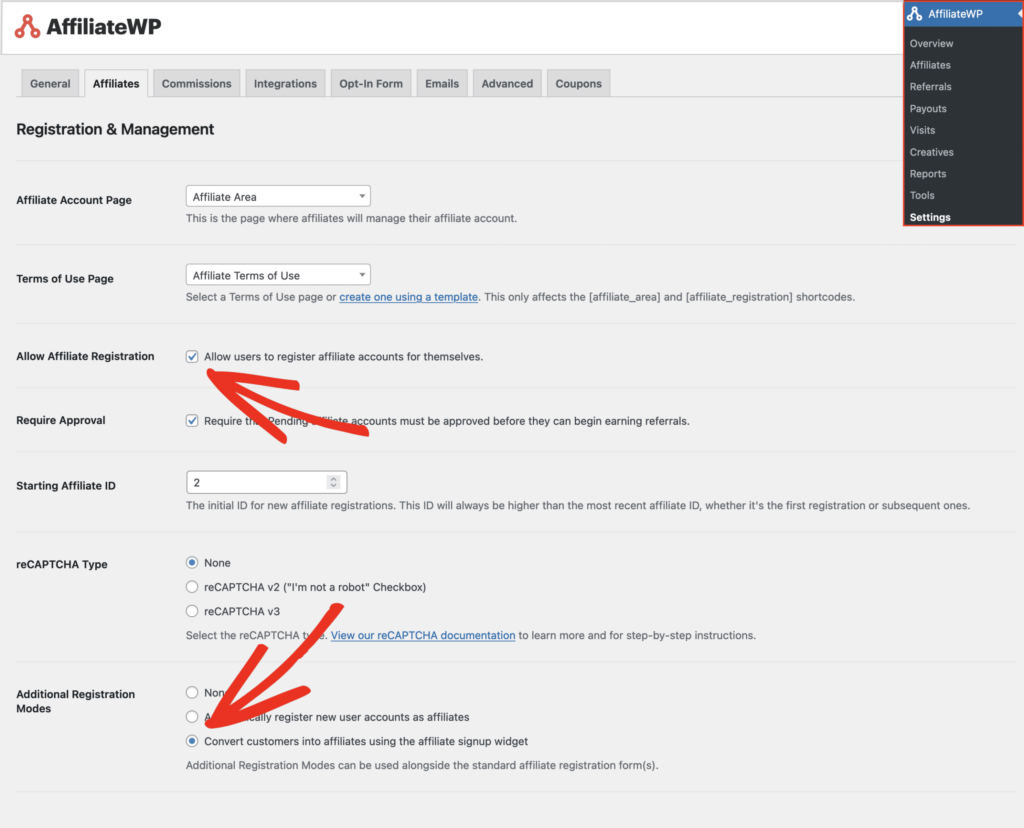 2. Configuring the settings
Once the widget setting is enabled, this section will appear on the page. Changes you make here will be reflected on-the-fly, so you can experiment visually with messaging and colors associated with your brand.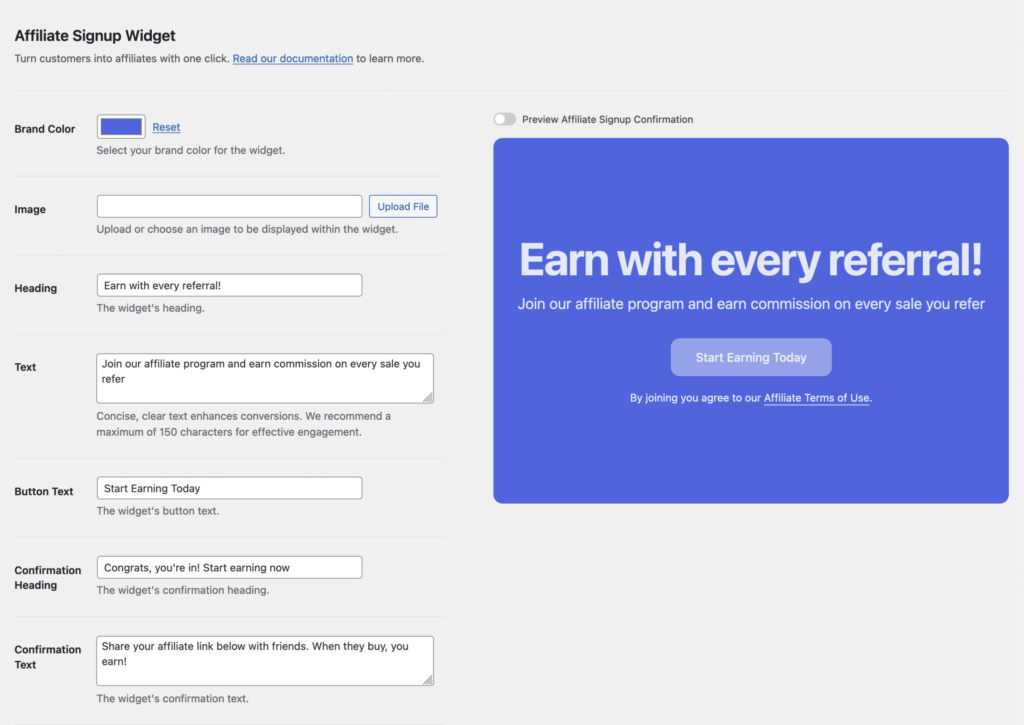 Affiliate Terms of Use – the affiliate terms-of-use link will be added to the widget automatically if the page is set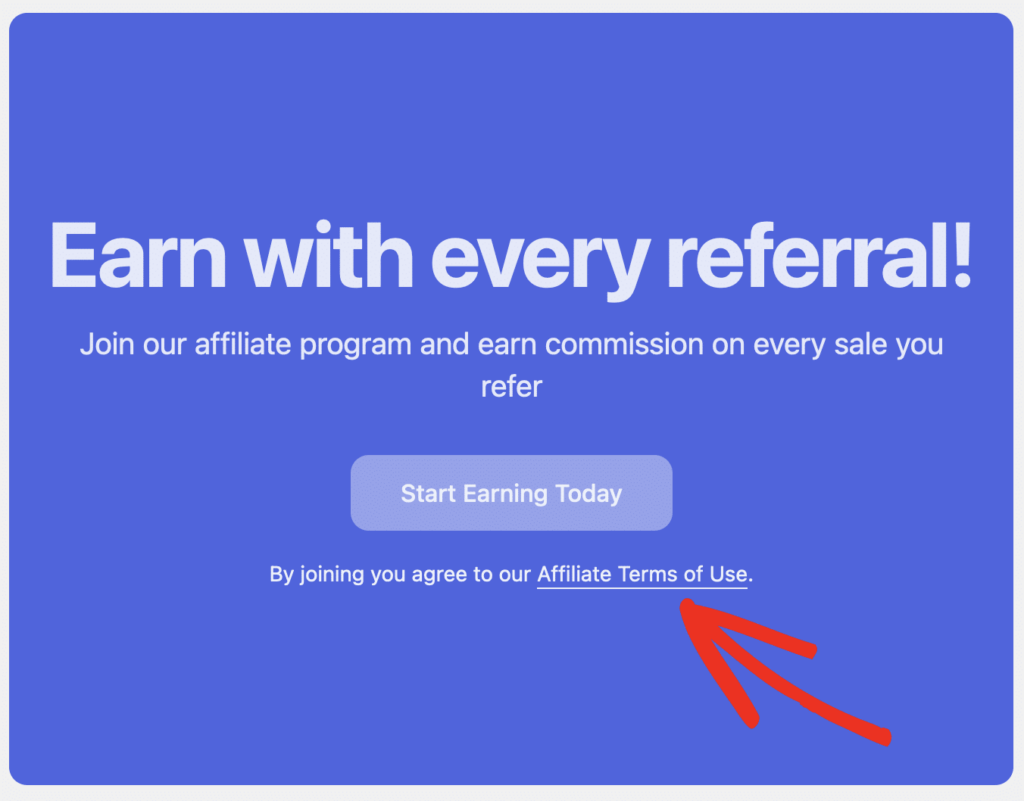 Brand Color – click anywhere in the color swatch, and this will bring up a color picker to match your brand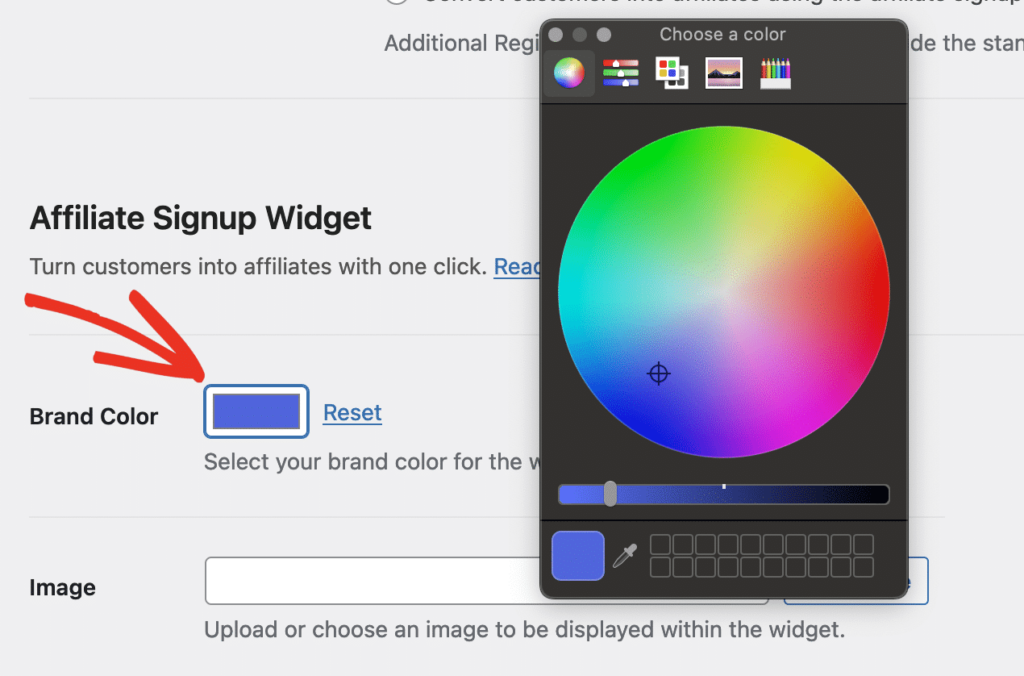 Image – upload an image file as the background for the widget, and use the color picker to adjust the overlay shading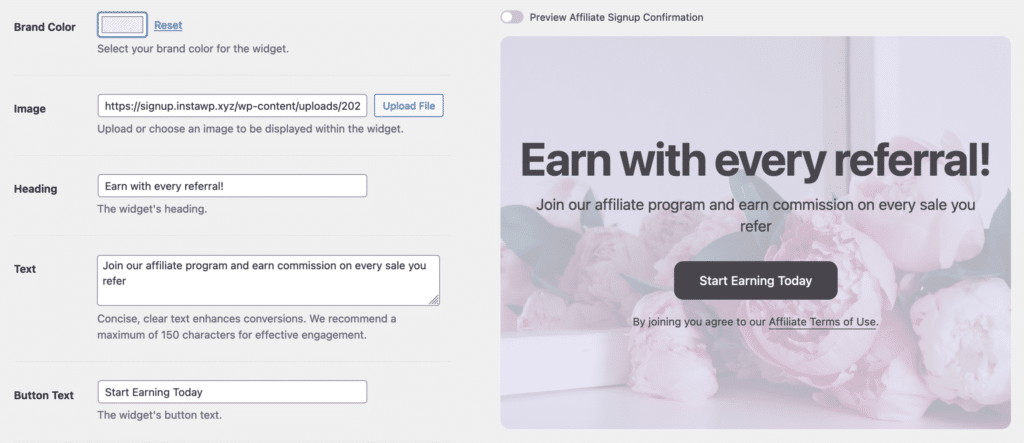 Preview Affiliate Signup Completion – when you slide this to the right, you will see a preview of the widget after the button has been clicked. This also provides a button to copy their new affiliate link, so they can begin sharing and promoting your site.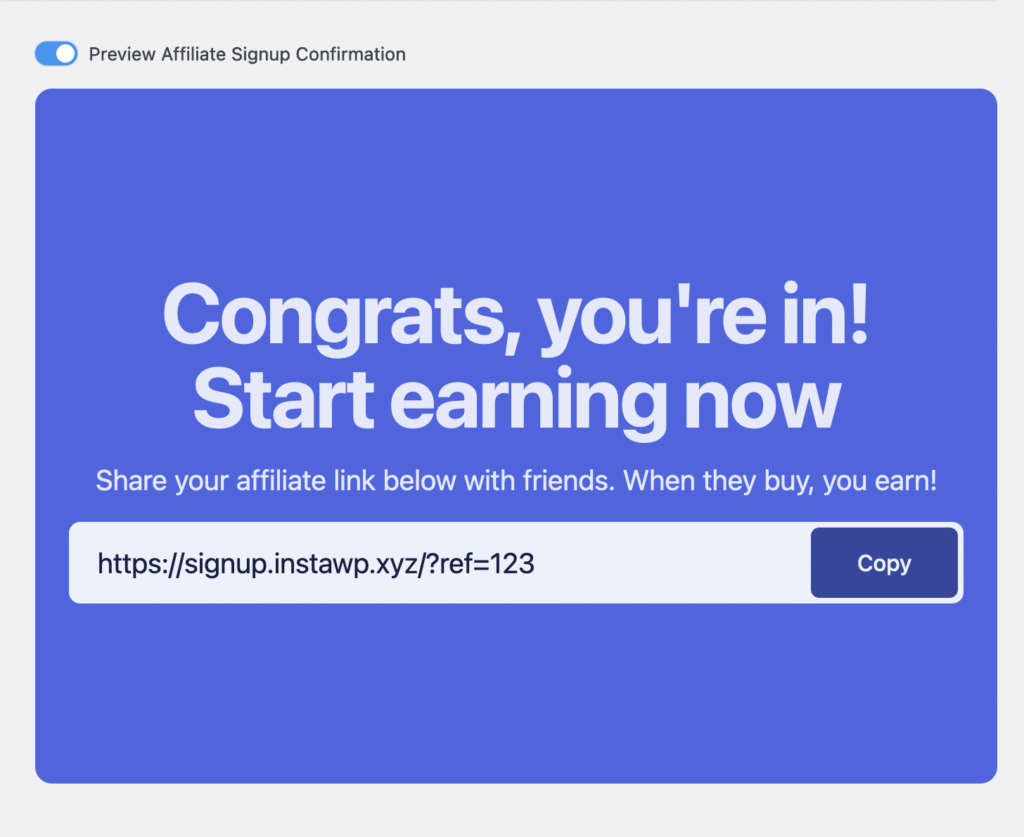 3. Locations where the widget will display
The widget will display in these three WooCommerce – My account sections
Checkout confirmation – order details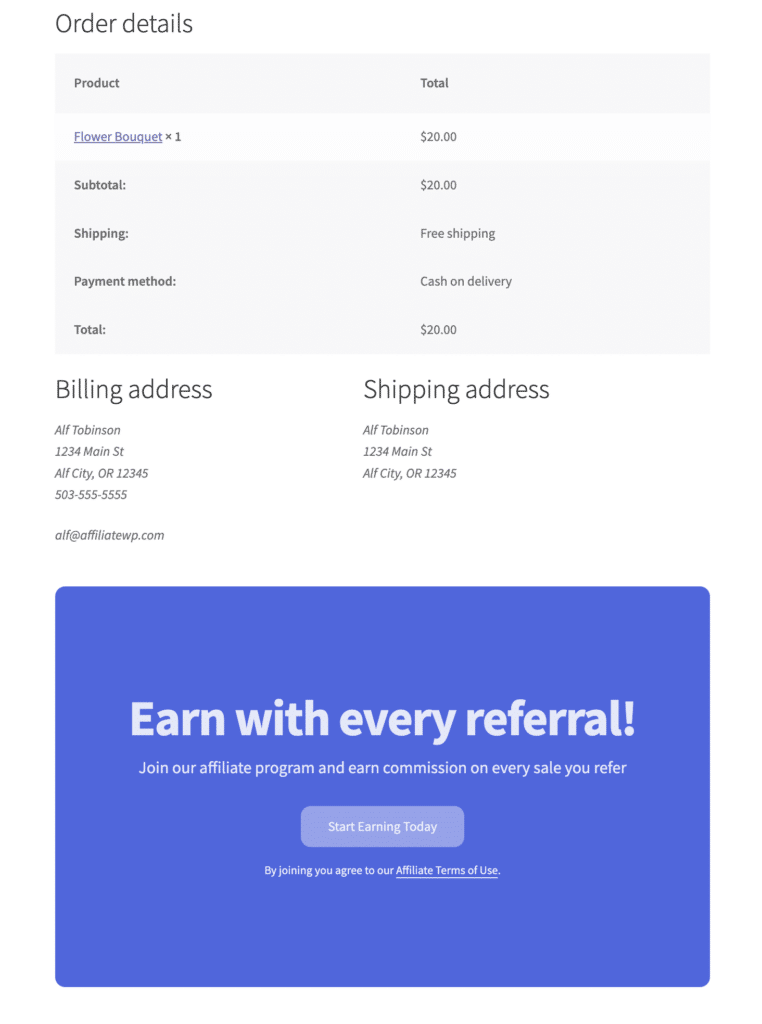 Dashboard tab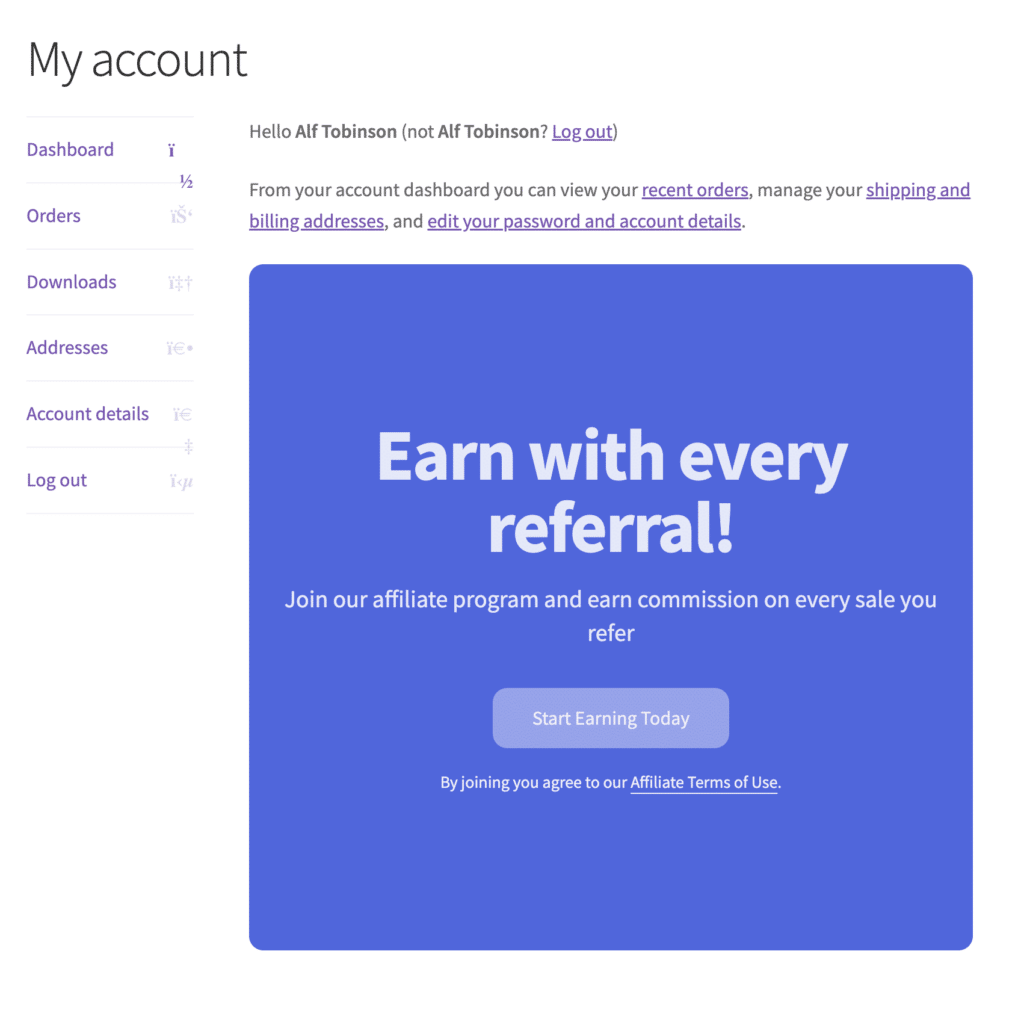 Orders tab after clicking an order link to view the details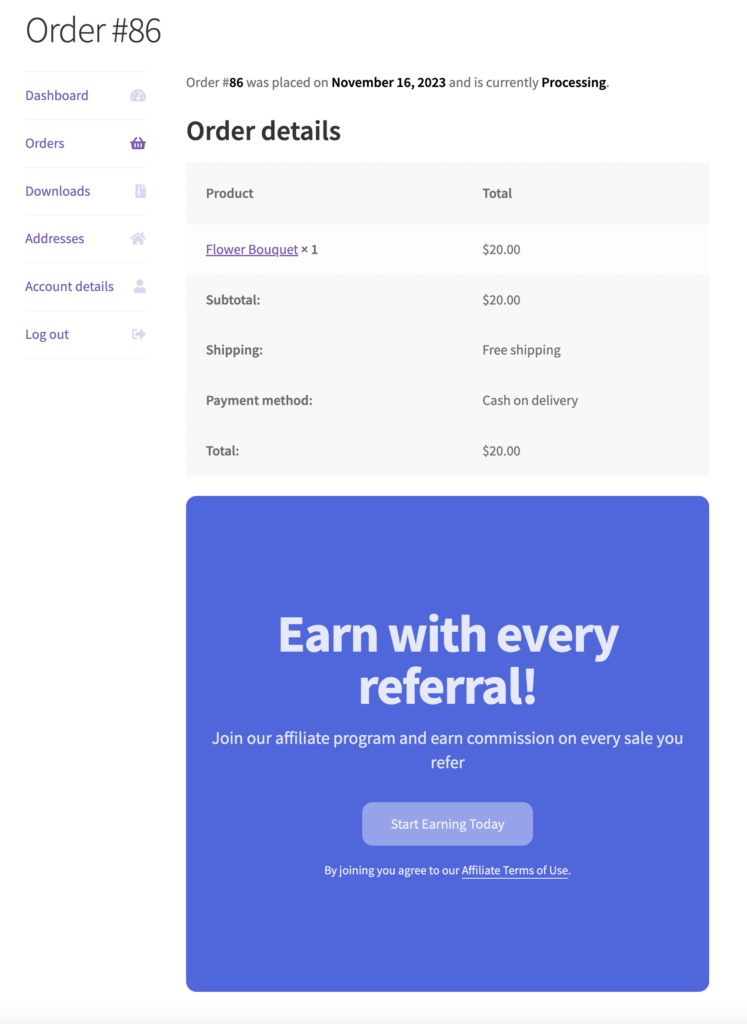 4. Conditions for the widget to display
WooCommerce integration must be enabled in AffiliateWP » Settings » Integrations
The customer viewing the site must be logged in, and not already an affiliate, or, the customer is logged out, and has made a guest purchase
The Allow Affiliate Registration checkbox must be enabled
The user making the purchase has at least one previous order with a status of Completed
The widget is available exclusively to Pro license holders